The Biden administration is facing foriegn policy and national security challenges by Communist governments. Biden told reporters at a meeting with Angela Merkel on Thursday, July 15th, that communism is a failed system and socialism isn't the best substitute.
The United States' Policy toward Cuba has been called into question because of the public protests there against the communist government. President Biden is applauding Cuban citizens for fighting back, but says his administration can not do much to help the country. He made his public condemnation of the communist regime there after receiving criticism for not speaking out about it more.
There's been a trade embargo on Cuba since the 1960s and Havana officials have blamed America for its economic problems. Republicans in the U.S. think Biden should not relax sanctions on the oppressive regime and the oppression there is not his fault since citizens can't even open their own business in the country.
Biden promised to ease tensions there and still has not. In the meantime, Cuba is experiencing inflation, food shortages, medical supply shortages, a "sluggish" vaccination rollout. Biden doubts any humanitarian aid would actually make it to the people of Cuba, so is not sending any.
Activists are hoping Biden will get more involved to help the public put an end to the communist government. The other government on the radar is China, who the European Union and NATO have all blamed for recent cyberattacks. Many people believe no country is safe from these attacks and Biden is struggling to combat them.
The president is intent on showing the world and countries like China that democracy works. The Communist Party there has gotten a little more oppressive, asking citizens to pledge loyalty to their President Xi. Biden is trying to strengthen the country's cyber defense because of it.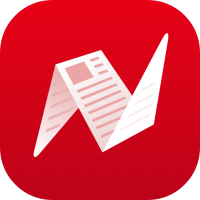 This is original content from NewsBreak's Creator Program. Join today to publish and share your own content.