There is pressure on President Biden to lift international travel bans still in place because of COVID-19. Canada has announced they will lift their travel ban to American travelers on August 9th. Fully-vaccinated U.S. citizens can visit the country and foreign nationals can come in September. Since March 2020, the U.S.-Canada border has been closed to nonessential travel.
The White House Secretary Jen Psaki was asked about the ban being lifted in the United States since it will be in Canada, she responded that the situation is not reciprocal and the administration is still discussing it with health officials. There is a possibility that Biden will lift the COVID-19 travel bans on over two dozen countries.
At a conference with German Chancellor Angela Merkel, Biden suggested that the bans would be lifted in a few days while waiting for a report from his COVID response team on when European travelers can visit. The Biden Administration wants to make the decision based on what's more important to public health and when it's safe for travel.
Travel bans are beginning to be lifted as vaccination rates rise. 78% of Canada's eligible population has received at least one shot and 57% of the U.S. is fully vaccinated. The European Union is 50% vaccinated. Travel bans have been in place since the beginning of the pandemic in March 2020.
The bans are still in place from the United States to Ireland, China, Brazil, India, South Africa and Iran. Some countries in Europe have allowed U.S. travelers who are vaccinated, including France, Italy, Spain, Germany and Greece. Some United States lawmakers say that not lifting the travel bans could hurt the economy. If the ban was lifted, tourism and business visas would increase.
The travel industry is unhappy with the current bans and has pointed out the lack of scientific evidence behind the ban. The Travel Management Coalition has stated that countries with higher COVID-19 rates do not have a ban on them, but European countries and the UK do.
The U.S. economy has lost over $1 trillion because of restrictions on travel. Travel experts believe the ban is not based on science at all because now that the delta variant is a worry, the ban is on other countries when the U.S. is the issue. Deaths from the delta variant have increased 25%. Despite high vaccination rates and lower cases in some places, there are still health reasons to limit travel.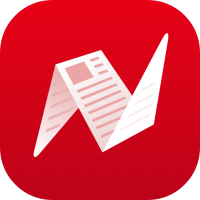 This is original content from NewsBreak's Creator Program. Join today to publish and share your own content.