At the end of July, the temporary ban on evictions due to the pandemic is coming to an end. This is happening at the same time the housing costs are rising and many people will be frantically searching for an affordable place to live.
A Center for Disease Control and Prevention placed a moratorium, which is a temporary prohibition of an activity, on evictions in September because the COVID-19 left many without a job or a way to pay their rent. The moratorium will not be extended and July 30th will be the last day it is in place. Even though the moratorium keeps people from being evicted from their housing when they can't pay, a debt is still accruing.
Almost 6.4 million households are behind on their rent and the total debt is $23 billion. Two thirds of people behind on their rent are people of color, 81% of people behind on their rent have incomes below $50,000, and half are unemployed. Some states are going to provide more prohibitions on rent through August and September.
The Secretary of Housing and Urban Development Marcia Fudge has said that July 30th is the right time "to make sure that all of the resources get into the right hands". Congress has authorized $46 billion for Emergency Rental Assistance programs which have been distributed to governments at every level.
This money was thought to cover the debt, but landlords and renters should be enough to cover all debts. Some landlords and renters aren't aware of the programs that could help them all cover the debt. Half of the tenants and 40% of landlords did not know and only 6% of landlords and 11% of tenants applied.
Courts could easily be busy with eviction cases for months after the ban ends. It's suggested that places with low vacancy rate will most likely just evict their renters who cannot pay after the ban ends and in places with softer markets will divert the eviction process and use the relief money to keep the tenants. Evictions could easily cause a spike of homelessness and there might not be enough relief money.
When the evictions begin and the housing is only higher, the prejudice with people of color and housing will be made clear yet again. A minimum wage worker in Ohio can only afford a one bedroom apartment in 7% of counties. People of color are the most disadvantaged in this time, which is the highest level of job less since the Depression.
People already stretch their finances so far even when they have a job and 7.5 million renters spend half their income on rent. Black and Latino households spend 40% of the income on rent on their mortgage and white households do not spend as much. Housing prices are rising more and more while The White House is trying to put together a plan to restore affordable homes so many are not homeless after the ban ends.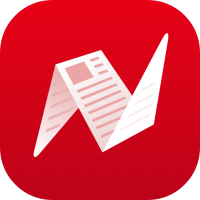 This is original content from NewsBreak's Creator Program. Join today to publish and share your own content.