Columbus police say that a one year old child has died after being shot on Tuesday night near Polaris. The child was taken to St. Ann's hospital after officers tried to perform CPR, but she did not survive. The child's mother was also shot, but is alive and stable.
According to Columbus police chief Elaine Bryant, the baby was shot inside the home during an altercation between the mother and the perpetrator.
"Unfortunately this was a domestic situation that occurred inside a home, but anytime that anyone loses their life it's very tragic, and it's something that we are dealing with."
The perpetrator has now been identified as William S. Roberts, the father of the child. Roberts had forced the mother and child into a car and crashed it shortly after. He then carjacked a couple and left in their car. After crashing that car as well, the suspect attempted to run on foot, but was overtaken by Franklin County police officers.
Roberts has a criminal history dating more than a decade. In 2011, records show that he pleaded guilty to public indecency. That same year, he also pleaded guilty to felonious assault and was sentenced to six years in prison. According to court filings, Roberts has pleaded guilty to breaking and entering in 2019. He also currently has one active case in the court system where he is facing charges for the improper handling of a firearm and having a weapon under disability.
Central Ohio domestic violence survivor and advocate Marica Phipps is founder and CEO of Battered Not Broken, an organization geared toward helping victims of domestic violence. Phipps says her organization will help without any judgement. "There is hope. There are people out there that are there to help you, that understand, me myself being one of them, and that's why I started this organization is because I've been through it."
Many other programs in Central Ohio offer shelter, legal advice, support groups and counseling.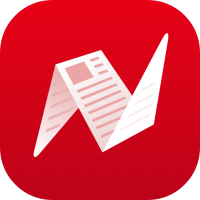 This is original content from NewsBreak's Creator Program. Join today to publish and share your own content.