The White House has recently announced that health misinformation was a big obstacle in ending the pandemic. They are pressuring social media companies to monitor this more closely. Conservatives argued that trying to control what is put on social media platforms is censorship and that the Biden Administration is colluding with social media companies to infringe on the First Amendment.
White House Secretary Jen Psaki announced that the Biden administration is indeed coordinating with social media platforms to track down false health information. Members of the Covid-19 task force are in contact with platforms such Facebook. Changes have been proposed to social media and problematic posts have begun to be flagged on Facebook. The White House is firm on the stance that misinformation released on social media is more hurtful to the mission of lowering Covid cases than most think.
There was even a study conducted in 2020 by the U.K.'s Center For Countering Digital Hate that discovered just 12 people were behind 65% of the misinformation that pertained to the vaccine on social media. They are banned, but continue posting on Facebook. Conservatives and others are up in arms at the idea that social media platforms are being pressured to block users and censor free speech.
Politicians such as Senator Josh Hawley from Missouri believes the White House's statement to be a "casual admission of collusion". Hawley considers it scary that the United States is gathering lists of people and organizations and telling Facebook to censor them.
The White House assured the public that there is no list, secret or otherwise, and they simply want to find the source of misinformation. Kevin McCarthy, the minority leader of the House of Representatives tweeted that he believes the Biden Administration is attempting to censor and control Americans. This initiative has been called an "unholy alliance" and will "cost lives".
America First Legal Foundation, an organization formed by Trump administration policy adviser Stephen Miller, has responded in this conversation. On Friday, July 16th, the group filed a Freedom of Information Act request to see any information pertaining to the President's decision to "direct tech companies to censor speech on their platforms".
America First Legal is an organization that defends Americans from their rights being infringed upon and resonates more with conservative views. The surgeon general released a 22 page health advisory that called on technology platforms, health organizations, educators, news organizations and the general public to only relay accurate health information and try to prevent misinformation.
This was released when officials took notice that the number of vaccinations were decreasing. 35% of people who can be vaccinated still have not been. New cases are up by 33,000 because of the new delta variant of the disease and unvaccinated citizens are the main cause.
Dr. Vivek Murthy, the U.S. Surgeon General, has reported that information consumed from online is an important factor in whether or not people receive the vaccine. ⅔ of unvaccinated people have even voted that they believe the myths about the vaccine on social media platforms. The 22 page health advisory urged tech platforms to take another look at the algorithms to keep misinformation from being amplified.
The advisory is also calling for consequences for people who spread misinformation. The White House has disagreed with the idea that they are trying to silence people who are skeptical about the vaccine. The Biden Administration and the surgeon general believe social media can affect the outcomes of public health.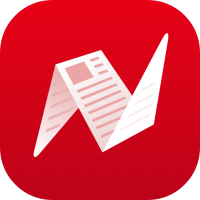 This is original content from NewsBreak's Creator Program. Join today to publish and share your own content.