After six years as the department's police chief, Robert Fisher retired in May and the city of Hilliard is looking to hire a new deputy chief. Deputy chief Eric Grile was sworn in and plans to be in that position for six months to a year.
The city has narrowed down its search for a new police chief to the final two candidates. The two finalists for the position are Mike Woods, the former interim Columbus police chief who recently retired, and Columbus Police Deputy Chief Jennifer Knight.
The city hired a consultant company called Novak for $24,500 to take charge in the nationwide search for a new police chief. Hilliard hopes to have someone in place by August. They are holding a reception and public open house at the Joint Safety Services building on Friday. There will be a meet and greet with the final two candidates.
Hilliard City Manager Michelle Crandle stated, "We'll be looking for a lot of the qualities to keep this division of police the same high caliber that it is, really with a focus on community engagement. That is one of the things Hilliard Police is known for."
Crandle notes that the Hilliard community has been very supportive of its police officers, so they'll be sure to find someone capable to fill the position who is also able to resonate with the citizens of Hilliard and meet their standards.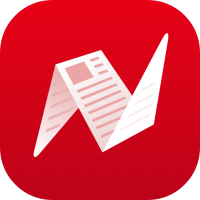 This is original content from NewsBreak's Creator Program. Join today to publish and share your own content.