Hilliard City Schools is now investing in more mental health resources for students, including school counselors and social workers. After a year filled with isolation, fear, and anxieties about the future due to the pandemic, it is expected that many students will struggle with returning to school in the fall. Last year, 84 Hilliard students were hospitalized because of mental health issues during the pandemic.
"Anxiety has always been high with this generation. With the pandemic, some students have become very comfortable with isolation, not having to deal with the anxiety that school might bring or their peers bring. That's what all districts are dealing with coming back now that these kids are together -- giving them strategies to be able to deal with their anxiety, to deal with whatever mental health issues that they're struggling with."
-Mike Abraham, Director of Student Well-Being
Hilliard City School District has added seven new school counselors to their staff, making the number of counselors a total of 42. Ten more social workers have also been hired. The district, which has nearly 17,000 students, is using federal relief funds to help pay for these additional positions. Starting last year, the district has also made mental health days counted as excused absences.
Adjusting from summer to fall is already a difficult transition for students in general. Now, students will have to readjust from virtual/distance learning, which they had just begun getting acclimated to, and dive back into a normal school setting.
Beth Murdoch, a mom of a Hilliard student, is thrilled that the school district is taking initiative and showing that they actually care about students.
"Part of what Hilliard has done really well and I was impressed that they started talking about mental health early on, which is very important. Even going so far as to add a mental health day as an excused absence and we took advantage of that over the last year. So, I think that's important."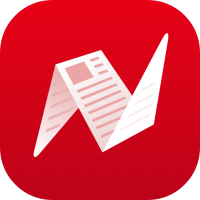 This is original content from NewsBreak's Creator Program. Join today to publish and share your own content.