One year ago, then-Ohio House Speaker, Larry Householder and four other associates were arrested for a $60 million bribery scheme, the largest one in Ohio state history. The charge accuses Householder of taking money to pass a nuclear bailout, then crushing it to stop it from becoming law.
"It seems like a pretty straightforward case of big utility company using money that it's collected from ratepayers to fund a massive bribery scheme."
-Dave Anderson, Energy and Policy Institute
There have been major changes to this case, but still no trial. Here is where things stand now.
Householder, a Republican, has pleaded not guilty. He was removed as Ohio House Speaker last year and expelled from the chamber last month. Householder's political advisor, Jeff Longstreth, has pleaded guilty and awaits sentencing.
Former Ohio Republican Chair and lobbyist Matt Borges has pleaded not guilty. He admitted that he had spent the money, but insisted that it was in a legal manner. Statehouse lobbyist Neil Clark died by suicide in Florida during March. The electric services company, First Energy, fired its CEO, Chuck Jones.
In May, Democratic State Reps. Allison Russo and Bride Rose Sweeney reintroduced an anti-corruption bill geared toward shedding light on the spending of dirty money within the political realm. In June, Democratic gubernatorial candidate Nan Whaley, mayor of Dayton, revealed a four-point plan that focuses on dispelling corruption and maintaining ethics in Ohio.
It doesn't seem likely that a trial will happen anytime soon, but Anderson states, "I don't think that this is anywhere near over. I can't say whether or not we'll see more indictments and things like that, it's up to federal prosecutors and grand juries to decide, but it seems like a lot of people are in the spotlight and more and more information just continues to be made public."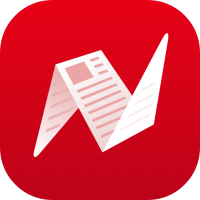 This is original content from NewsBreak's Creator Program. Join today to publish and share your own content.