The Urban Land Institute of Columbus and Mid-Ohio Regional Planning Commission announced a new project this past spring called the Rapid 5 project. This project's goal is to connect five major waterways across the county. These include Big Darby Creek, Alum Creek, Scioto River, Olentangy River and Big Walnut Creek. The five waterways may be pretty equally distributed across the county; however, they are not as equally accessible. While the Rapid 5 project will enhance the area's natural outdoor beauty, the ultimate priority is to provide access to those spaces for everyone in the county.
According to Keith Myers, vice president of Ohio State University's Planning, Architecture, and Real Estate Office of Administration and Planning, the land agencies proposed putting parks and greenways, including bike and pedestrian trails within a mile and a half of all Franklin County residents.
"The idea is one unified greenway system, regardless of ownership. It's one system across the county … It would be very, very easy if we could develop this system to connect to every community, every neighborhood, bring them all within a mile or two of a major regional park system."
Designers have also imagined specific enhancements which include kayak access points, zip lines and rope courses, pedestrian bridges, and bigger public gathering spaces. There are also separate teams focusing on each of the five different waterways.
Brain Bernstein, principal and co-founder of the Realm Collaborative is in charge of the design firm focusing on the Big Darby Creek region. The idea for Big Darby is to turn it into a weekend destination, a place where both locals and tourists can come to enjoy the vast Ohio prairie grasslands and wooded streams.
Kim Way is principal and director of urban design and planning and is part of the team focusing on the Scioto River Corridor. Andrew Overbeck, principal and planner at MKSK, is handling the operations of the Olentangy River while Timothy Skimmer, a partner at the EDGE group is working on preserving and organizing the Big Walnut Creek area.
Each director for all five areas has unique plans to create a fun environment that tells a story about Ohio while also addressing water quality issues and the importance of natural resources. William Murdock, executive director of the Mid-Ohio Regional Planning Commission added that,
"The ecology of these streams are at the heart of what we're talking about here... I think there's an opportunity to expand preservation, to do things differently, so we can access these wonderful amenities but also protect them at the same time."
A few of these ideas and visions have already been set in motion but some will take longer to achieve than others. Overall, Ohioans can look forward to the future.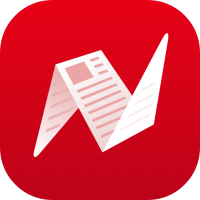 This is original content from NewsBreak's Creator Program. Join today to publish and share your own content.