A Linden community organizer named Ralph Carter is working on getting kids off the streets and giving them new opportunities to turn to. For Carter, seeing more kids become either the victims or suspects every day has been incredibly heartbreaking and extremely hard on him.
Carter, born and raised in Linden, has recently started a basketball league to give kids a healthy, positive outlet. He is also working on forming a community block party and has created the Linden Ambassadors Program.
"Giving a kid something to hope for and live for and saying you are great, you are positive, you are worth it, your life has meaning. You know, speaking that truth to them is something that can instill and resonate through their lives."
-Ralph Carter
Teens like Ajohnnie Simus are doing as much as they can to help out and give back to the community through outreach projects, such as volunteering at churches and cleaning up abandoned lots throughout the neighborhood. Simus recognizes how much of an impact her deeds can make, although it is a slow process. "It's doing good because it's going to make a big difference one day."
In 2020, Linden was the deadliest community in Columbus with one out of every four homicides occurring in that neighborhood. The pandemic forced the closure of many community centers and activities, making it more difficult for young people to engage in positive interactions. Gun violence has claimed the lives of so many, that almost everyone in Columbus either knows of or is personally connected to someone involved in cases of gun violence.
Community leaders are calling for parents to buckle down and monitor kids more closely in the name of safety. Organizers are also pushing for more community members to speak up after a crime has been committed. Otherwise, criminals will remain free to cause more violence in the community.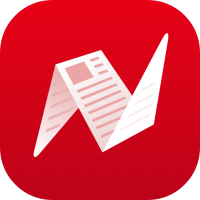 This is original content from NewsBreak's Creator Program. Join today to publish and share your own content.