Ohio Attorney General Dave Yost announced Wednesday that Ohio and other states reached a $26 billion settlement with the nation's three largest pharmaceutical distributors of opioids, along with Johnson & Johnson. This deal could provide as much as $1 billion to the state of Ohio for the purpose of helping communities reduce opioid addiction and expanding access to addiction treatment.
"This isn't an antidote for this devastating crisis that killed so many, but the financial resources will provide for significant recovery in Ohio. The funds are necessary for the healing process that our communities desperately need…"
-Ohio Attorney General Dave Yost
According to Yost, the three distributors, Cardinal Health, AmeriSourceBergen and McKesson, will be required to pay $21 billion over the span of seven years. They stand accused for distributing billions of opioid painkiller pills, despite the fact that they were aware of the number of drug abuse cases. The companies will also be required to take more steps to deter opioid abuse.
This includes: detecting, prohibiting and reporting suspicious orders from pharmacies and sharing information about opioid distribution with government regulators.
Johnson & Johnson, which is guilty of selling the raw material found in opioids, must pay $5 billion over a five year period. Under the new deal, the company will not be allowed to manufacture and sell opioids or fund/provide grants to third parties promoting opioids. They also cannot support organizations or activists that engage in any activities involving opioids.
According to the U.S Centers for Disease Control and Prevention, overdoses from prescription opioids quadrupled nationwide between 1999 and 2019, causing the deaths of over 247,000 people during that time period. Yost's office said that from 2010 to 2019, opioid overdoses claimed the lives of more than 23,700 Ohio residents. In addition, an Associated Press analysis of federal distribution data found that enough prescription opioids were shipped in 2012 for every person in the U.S. to have a 20-day supply.
Ohio Gov. Mike DeWine recognizes the achievements of Ohio's hardworking law team and has been planning on how best to divide up the settlement money within the state.
"The settlement announced today has the potential to help Ohioans turn the corner in our battle against opioids. Thanks to the work from our nation's attorneys general, the opioid makers and distributors that tore Ohio's families apart are being held accountable and will support communities in their recovery."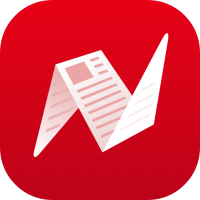 This is original content from NewsBreak's Creator Program. Join today to publish and share your own content.