Former Columbus police officer Adam Coy appeared in court earlier today for a case regarding the shooting of Andre Hill. Coy is charged with murder and reckless homicide. Coy's attorney, Mark Collins, expressed to the judge through a motion that Coy is not receiving a fair trial because of all the public attention surrounding the case.
"Compiling an impartial jury in Franklin County would be impossible because potential jurors are not only exposed to the extensive news coverage but also to their fellow neighbors' opinions."
Collins recommended a change in venue and one-on-one interviews with potential jurors. He mentioned that this method, which is called individual voir dire, was used in the Derek Chauvin trial. Collins justifies his suggestions by explaining that, "When you say something out loud, sometimes people pick up on what other people say, other times jurors will be like I don't feel comfortable talking about these types of things in front of other people because I don't want to be judged."
Hill's attorney, Michael Wright, does not think a change in venue is necessary. He also believes that the people of Franklin county have the ability to be impartial and will come to a fair conclusion.
Hill was a 47 year old Black man who was fatally shot by Coy. Hill was emerging from the garage while holding up a cell phone when Coy shot him. Coy was fired for failing to provide Hill with medical assistance and for not fully turning on his body camera. The shooting was recorded by Coy's body camera but without any sound. He was initially charged for dereliction of duty for not turning on his camera, but those charges were dropped. Coy has also had a history of complaints from citizens.
The city of Columbus reached a $10 million settlement, the largest in Columbus history, with Hill's family.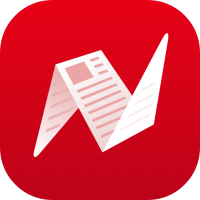 This is original content from NewsBreak's Creator Program. Join today to publish and share your own content.