Columbus Blue Jackets goalie, Matiss Kivlenieks, died in Michigan on the fourth of July due to being struck in the chest by a backyard firework. Paramedics attempted to revive the 24 year old goalie using "basic life support." He died from chest trauma caused by the firework blast.
Police initially believed that Kivlenieks died after hitting his head on the concrete while getting out of a hot tub to avoid fireworks headed in his direction. An autopsy report later revealed that he was actually hit on the left side of his chest while trying to emerge from the hot tub, and later died from the injuries. The accident took place around 10 p.m at the home of the Blue Jackets goalie coach Manny Legace, who was celebrating his daughter's wedding.
Kivlenieks began playing for the Blue Jackets in May 2017. He played eight games in total for them, including two games this past season. He also represented Latvia during several international tournaments this year.
The Columbus Blue Jackets Foundation has established the Matiss Kivlenieks Memorial Fund to support youth hockey players in Columbus and in Kivlenieks home country of Latvia.
Kivleneiks was loved by many. At a press conference held on July 7, the President of Hockey Operations, John Davidson, reminisced on the beginning of Kivleneiks' career.
"[Mattis] was just a young man, a kid actually, who had dreams and wanted to be a NHL goaltender and we wanted to have him come be a part of the Blue Jackets organization. You could see the passion in his face, you could hear it in his voice. He had a dream and he lived his dream."
-10tv.com
A private memorial service was held on Thursday at the Schoedinger Funeral Home in Upper Arlington. Many spoke at the service, honoring Kivlenieks' memory. Columbus Blue Jackets goaltender, Elvis Merzlikins referred to Kivleniek as a brother, not a friend and stated how Kivlenieks had saved him and his pregnant wife's lives that night he died. The memorial service was private and limited to close friends and family, but it can be watched online at BlueJackets.com.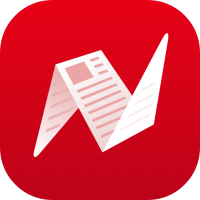 This is original content from NewsBreak's Creator Program. Join today to publish and share your own content.