Ohio University announced on Tuesday that the Beta Chapter of Delta Tau Delta has been suspended for four years after several student code of conduct violations involving alcohol and hazing. They also face nine violations.
According to the university, the violations include:
Giving false information to university officials
Three alcohol beverage violations involving selling, consumption, furnishing alcohol to intoxicated persons and minors
Disruptive conduct: causing, inciting, or participating in any disturbance
Disruptive conduct: failure to comply
Purposeful and reckless harmful behavior
Hazing: coerced consumption
Violation of university policy
In addition to the suspension, the fraternity was fined $2000 and required to pay a fee of up to $10,000 in restitution. The fraternity will be eligible to apply for reinstatement in 2025. The Delta Tau Delta fraternity was also suspended at Miami University in 2019 after the university had received a report about dangerous hazing.
In a news release, Ohio University states that they are working to make sure that incidents like this are not repeated in the future:
"Ohio University is committed to a safe and respectful campus environment that aligns with our institutional values of citizenship, civility, character, community, and commitment. We strive to provide an atmosphere on campus that promotes social and ethical responsibility and we take a thoughtful but active approach when faced with issues that impact student safety and wellbeing."
-The Athens News
Ohio University is also instituting an academic class for members of sororities and fraternities where they will learn how to spot incidents of hazing, sexual abuse, and how to be more active bystanders.
Only last week did Ohio Gov. Mike DeWine approve the passing of "Collin's Law," which increases penalties for hazing. Collin's Law is named for Collin Wiant, who was an Ohio University student and Sigma Pi pledge. Wiant died in a fraternity hazing incident back in 2018. Before signing the bill, DeWine stated, "Simply put - we cannot tolerate hazing. I believe Collin's Law will help change the culture surrounding hazing and save lives."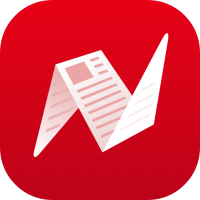 This is original content from NewsBreak's Creator Program. Join today to publish and share your own content.