The Columbus Zoo and The Wilds have announced plans to vaccinate some of their animals against COVID-19 later this summer. According to the CDC, the first United States case of an animal contracting the virus was a tiger at Bronx Zoo in New York City. It is believed that the tiger got infected after coming into contact with an asymptomatic zoo employee. The tiger has since recovered, but COVID-19 has continued to affect many types of zoo animals, such as gorillas, lions, and snow leopards. The Columbus Zoo and The Wilds will take the necessary precautions to ensure the safety of their animals, their animal caretakers, and their guests.
"Our goal is to provide the best care for all the animals at the Zoo and The Wilds. While we don't have the vaccine in-house yet, we have thoughtfully mapped out a plan once it arrives," said VP of Animal Health at the Columbus Zoo and Aquarium Dr. Randy Junge. "This proactive approach allows us to protect those species who are susceptible to the virus. It's another layer of protection for them, our staff, and guests."
Though there have been many cases wherein people transmit COVID-19 to animals, it is less likely that animals pass the virus to people. Though more research is needed to be sure, the risk of getting COVID-19 from a tiger or ape is very low. As of now, Columbus Zoo and The Wilds have not found any of their animals to have COVID-19.
"This is a win-win situation for the animals and staff because it is a positive experience and reduces stress for both. This is a great example of how incredible bonds and positive reinforcement training allow keepers and the Animal Health team to provide the best care and treatment to all the animals under our care," said Dr. Priscilla H. Joyner, The Wilds' Director of AnimalHealth.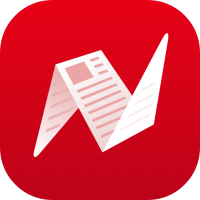 This is original content from NewsBreak's Creator Program. Join today to publish and share your own content.