It is no secret that the law enforcement profession is a daunting, demanding, and difficult job. And over the past year, many police officers have started leaving the profession altogether.
This issue has mainly impacted large cities across the nation. Seattle lost 200 officers. That left them about 1,080 police officers to protect a population of 725,000 people. New York CIty was another big hit that lost 15% or about 5,300 officers of its force in the past year. After the killing of George Floyd, over 200 of the police officers from the Minneapolis Police Department either resigned or took a leave. And with Breonna Taylor's horrific shooting, the Louisville Kentucky Police Department lost 20% of their force.
The Police Executive Research Forum (PERF) reported that officer resignations reached a high of 18% just a few months into 2021. Retirement in police departments increased by 45% as well.
"I can tell you anecdotally, as well as from statistics coming out of the largest agencies in the nation, that we are in a retention crisis for law enforcement," said retired Sgt. Betsy Brantner Smith, spokesperson for the National Police Association.
The coronavirus global pandemic also played a role in this as manu senior police officers took on early retirement. Some even left to join other departments. Given the Black Lives Matter Movement and the fatal shootings of many African American citizens, the police received quite the negative press. The public feared them and saw them as their enemies instead of protectors because of the cases that were coming out.
"If it seems like the whole deck is stacked against you as an officer, why stay?" Smith remarked.
As a result of all this controversy, recruitment has also taken a hit. Departments are getting very few applicants and only a handful of those are qualified. Due to the nation's anti-police climate joining the police force is not something many people are looking up to.
"If we continue to do this, it will be irreversible damage to the profession in the long-term. Then nobody will want to become a police officer," said Maria Haberfeld, chair of the Department of Law, Police Science and Criminal Justice Administration at John Jay College of Criminal Justice.
If more officers continue to follow this trend, it will create the perfect cocktail for mayhem all across the nation.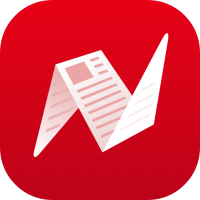 This is original content from NewsBreak's Creator Program. Join today to publish and share your own content.