Since the 2020 Coronavirus pandemic has struck the country, hospitals in the United States have been struggling with a low supply of donated blood.
Getting blood donations is a struggle in itself in the summer months and with the pandemic making the most basic everyday operations difficult, hospitals have less blood than they need. The American Red Cross reports that the supply is low due to trauma cases, organ transplants, and elective surgeries as well.
During the pandemic, trauma in general has risen. Coupled with the response to coronavirus and citizens being hurt at a higher rate, the need for blood donations is crucial. Most, if not all, of the United States is currently having this crisis.
In the Columbus area specifically, gunshot wounds have increased and saving the lives of these gunshot victims uses the already low blood supply. Health organizations and OhioHealth, a collection of non-profit hospitals and care facilities, are pleading with people to begin donating blood again to replenish the inventory.
Blood donations have likely taken a hit due to COVID-19 with many being wary of going to hospitals in fear of contracting the life threatening disease.
The Vice President of Surgery at OhioHealth commented that platelets are low, which is a disk shaped cell that is involved when your blood clots. People with Type O blood are especially encouraged to donate, as this is the universal blood type.
This is such a crucial time and even if you've never donated blood before, you should consider giving because your donation will save lives.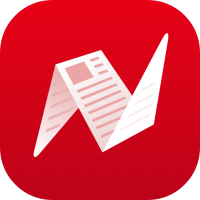 This is original content from NewsBreak's Creator Program. Join today to publish and share your own content.