If you mention Portsmouth, Virginia, a lot of people think there is nothing good about it. While there are cons, there are quite a few pros about living in Portsmouth, Virginia as well. Let's go through some of these Pros and Cons of Living in Portsmouth Virginia. Pros and Cons of Living in Portsmouth Virginia Pros:
1. Close to Things
Portsmouth Virginia is pretty centrally located in the Hampton Roads area, and it is relatively easy to get around. In the summer, if you want to go to the beach from Portsmouth, it's about a 30 min drive. You can reach downtown Norfolk nightlife in about 15-20 minutes. Portsmouth Virginia has quite a few highways running through it, making it very easy to get anywhere in the Hampton Roads area.
2. Jobs
There are a ton of jobs in Portsmouth Virginia. From the Norfolk Naval Shipyard, to the Naval Medical Center Portsmouth, and everything in between, there are lots of opportunities for employment, making Portsmouth an easy choice for many in the Hampton Roads area.
3. Childcare
When it comes to childcare there are a massive amount of options in Portsmouth Virginia. The NSA HR Portsmouth Child Development Center and the Shipyard Scott Center Child Development Center provide childcare for those in the military stationed in Portsmouth. These usually have a waitlist, so call as soon as you get orders! Other good options are Story Time Daycare and BFF Child Care LLC. The average cost of childcare is between $140 and $180 per week in Portsmouth Virginia.
Cons:
1. Traffic
While it can be relatively easy to get to anywhere in Hampton Roads from Portsmouth Virginia, the traffic makes it difficult. Portsmouth Virginia is across the Elizabeth River from Norfolk and if you work in Norfolk, it can be CRAZY going through the Elizabeth River Tunnel! Not to mention the TOLLS! Fortunately, you can avoid the tolls, but its a longer trip.
2. Crime
Crime is higher in Portsmouth than most other cities in Hampton Roads. So it's not always the best choice if you have kids. However, there are still quite a few neighborhoods in Portsmouth Virginia with very little crime.
3. Activities
There are a bunch of parks and playgrounds in Portsmouth Virginia, however, if you are a fan of hiking, nightlife, and other activities, there isn't as much to do. There is a World War II museum, the Children's Museum of Virginia, and the Commodore Theatre, but when living in Portsmouth Virginia, you will probably travel to one of the other cities in Hampton Roads for activities.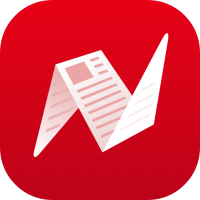 This is original content from NewsBreak's Creator Program. Join today to publish and share your own content.