What a great day in Denver! But then again, every day can be great in Denver. There are so many cool museums and great restaurants along with so many indoor and outdoor venues to visit that we often have a hard time deciding what to do first.
This time we decided we would explore some of the less frequented spots in and around the city. We started out at the Museum of Contemporary Art, in part, because it was new to us but also because it featured a timely exhibit on Citizenship: A Practice of Society. This was art that illustrated the current state of affairs in our country, giving voice to the importance of equality and the expression of injustices as influenced by the complicated power structures we have in our home country.
Not far away, our next stop was one of Denver's 100-year-old historic landmarks - Union Station. The Station serves as a main artery of travel into and out of the city. You can catch the RTD or Amtrak trains to take you as far as California if you wish! This recently renovated building is a home to the Crawford Hotel and is a great place to meet up with friends to eat and shop.
Speaking of eating, by this point in the morning our stomachs were giving us the signal. We were lucky to find the perfect restaurant taking open seating - Hopdoddy Burger Bar - just outside the station. Seems like a strange name for a burger place, but after some research we learned that the name originates from the Hops - a flower used to make beer tasty - and Doddy, which is a nickname for Black Angus cattle.
The restaurant chain was launched in Austin, which is not really a surprise because there are so many cool and eclectic foods that come out of Austin. In its development, four friends decided to start a beer and burger bar using locally sourced foods from the area. That local sourcing remains important, and needless to say, it did not disappoint.
My mushroom, aioli and goat cheese burger was the bomb and Stephen's classic burger was just as he remembered when he came here the first time – simple, delicious and so juicy you could almost drink it! You can't come to Union Station without a stop at Hopdoddy Burger Bar.
Bellies full. Time to move on … and moving is always a good way to burn a few of those lunchtime calories. So, off to the Colorado Convention Center. Stunning architecture right in the heart of downtown. The Blue Bear was BIG and present in all his glory and is a must see for any new visitor to Denver.
Standing at 40 feet high and weighing in at 10,000 pounds, this unique art sculpture is the product of the genius of Lawrence Argent. Not to give too much away, it is by far one of the most unique art installations in Denver.
Many travelers are not aware of the historic part of downtown known as Dairy Block, tucked back by Ballpark Neighborhood. This block has been transformed into shops and eateries – many contained within the Denver Milk Market - that every local and out-of-towner should check out.
That experience heightened our taste for more excitement on the streets of Denver, so we headed off in search of one specific alley in Denver that features some of the most outrageously artistic murals. Crush Walls is a unique feature of the RiNo (River North Art District).
Located in North Denver, RiNo is comprised of 5 historic neighborhoods featuring artists, galleries and restaurants for people from all walks of life. The art, both indoor and outdoors, is well worth the walk with special events going on at specific times throughout the year.
Despite all the fun so far, I have to admit my favorite stop was Fifty-Two 80's. I read about this shop online, and as an 80's girl and guy, we had to check out this one-of-a-kind shop featuring memorabilia and pop culture items that took this girl back in time!
You get a real nostalgic feel when you walk in because Dee Dee, the shop owner, and her partner have a passion for all things 80's. People come from all over the country to check out iconic toys, games and dolls of that era. It's a must-see if that time period has appeal to you.
We wrapped up our day at one of our favorite places - Voodoo Doughnut. We stop here too frequently… A trip to Denver is not complete without experiencing this hip and wild doughnut shop. Admittedly, Stephen finds himself to be a Krispy Kreme fanatic first and foremost, but appears to have opened his mind and belly to this treat!
There are so many cool and out-of-the-box things to do in Denver, and we only touched on a few. Maybe next time we'll explore a Speakeasy or journey through the beautiful Botanic Gardens. But for now, we'll head home to our couch and remember our most recent adventure in downtown Denver!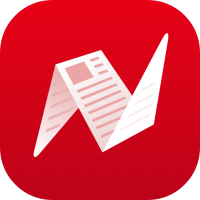 This is original content from NewsBreak's Creator Program. Join today to publish and share your own content.