Conveniently located in downtown Macon, Oliver's Corner Bistro is where locals go to socialize, drink and dine. The mid-priced, well-prepared dishes are made with fresh ingredients, sure to enliven your taste buds. Upscale food meets friendly service and a comfortable environment at Oliver's.
On Yelp, Janne T. from Woodlands, Texas gives Oliver's Corner Bistro a high rating. She writes, "I would give more than five stars if I could. I could not rave enough about Oliver's! Outstanding food, delightful service, and a perfect view of downtown Macon.
I recommend making a reservation because they get busy, especially around brunch time on a Sunday. We got seated outside, and it made the dining experience so much better. I got the Honey Bourbon Glazed Salmon with orzo pasta salad, and hubby got the Cajun omelet. The salmon was perfectly cooked."
Contact the restaurant at (478) 305-7475 for details.
Natalia's
Since opening its doors to patrons in 1984, Natalia's has become more than just a place to eat. Tucked away in North Macon, romantic dining rooms, extra private gathering spaces, a lively bar, and beautiful patio make Natalia's a place for making memories. The authentic Italian backdrop and an extensive wine collection ensures a perfect experience whether you're having a private dinner or a large event.
Joe K. from Norfolk, Virginia, gives Natalia's five stars. He notes, "Overall, phenomenal experience and would highly recommend. This place is a higher-end dining establishment, so be ready to pay $$$ for really good food and service. I'll rate things via category to be fair:
"Drinks were perfectly crafted, and the food was perfectly cooked/prepared. We had calamari as an appetizer. I had the filet for dinner, and my wife had the shrimp/pesto. Both were perfectly cooked and loaded with flavor.
"I randomly called on a Thursday afternoon, the weekend before Valentine's day. I expected they'd turn me away because their website said they were fully booked. However, they bent over backwards to get us a table. Furthermore, the service through and through was second to none."
Call (478) 741-1380 to make sure a table is available for you and your party.
La Bella Vita
Owners Donny Barnes and Vincent Kelly became fast friends over pizza and then opened La Bella Vita in 2021. The restaurant offers sit-down dinners and requires reservation. A full bar prepares mixed drinks and services wine to those passionate about pairing alcoholic beverages with meals.
Michelle W. from Macon gives La Bella Vita five stars. She says, "I've been here twice so far, and I always come back for their gluten-free chocolate cake. I'm recently gluten-free, and it has been hard to find a good place in Macon with great gluten-free food.
"Thankfully, they have gluten-free pasta...and it is absolutely divine! I got it as fettuccine alfredo, and it was some of the best GF pasta I've had. Their drinks are also really good, and they have a tasty wine list. Also, all their workers are super friendly and helpful."
Make reservations by calling (478) 254-5010.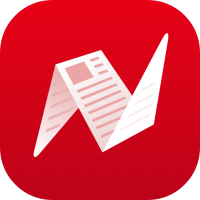 This is original content from NewsBreak's Creator Program. Join today to publish and share your own content.