Falls Church is known for a wide range of Vietnamese restaurants many of which are located at Eden Center.
Markus Winkler/Unsplash
When it comes to Asian cuisine, Falls Church surprises with an impressive array of options. Located just off Route 7 and close to Little River Turnpike, you can sample a wide range of traditional and contemporary Vietnamese dishes in this storied Washington, DC suburb. The best-known Vietnamese restaurants are located at Eden Center in the heart of Falls Church.
Here are some of the top choices of Vietnamese restaurants as rated by patrons on Yelp.
Little Saigon Restaurant
First opened in 1992, Little Saigon Restaurant serves fresh and authentic Vietnamese food at affordable prices. The restaurant prides itself on its unique take on traditional Vietnamese recipes, from handmade egg rolls to duck noodle soup. The dishes prepared at this restaurant inspire repeat visits among a long list of loyal patrons.
Yelp User Kirk S. from Washington, DC, says, "Really, really tasty. I tried the take-out here and tried both one of their vermicelli dishes and one of their pho dishes. Both were delicious - tons of meat, perfectly cooked noodles, and everything was bursting with flavor. I'd highly recommend this place."
Another Yelp user from Reston, Dan C. agrees. "A great local Vietnamese spot. We had the stir-fried beef vermicelli, the crispy egg noodles with pork, the spring roll and the summer roll. Everything was fresh and great, and the portions were pretty large as well."
Contact Little Saigon Restaurant at (703) 536-2633.
Phung Hoang Restaurant
Known throughout Northern Virginia for authentic Vietnamese fare, Phung Hoang Restaurant serves delicious congees, pho, noodles, rice dishes, and fresh-made beverages. Try the bun bo hue, which is a dish of spicy beef soup, rice grilled pork, and a and pork patty. This restaurant services dishes that taste like delicious, home-cooked food.
Yelp user Vicki H. from Alexandria gives this restaurant five stars. She writes, "I've tried several other bun bo hue noodle soups in the area, but this is by far the best. This is a small, unassuming restaurant at Eden Center. One time, I overheard a large table of Vietnamese patrons from Hue, the city in Vietnam where bun bo hue originated from, exclaim that this place reminds them of home."
Call (703) 538-6732 for order information.
Rania's Love
Rania's Love does not disappoint with its Vietnamese classics such as egg rolls, noodle bowls and pho. Vegetarians will love this restaurant because chefs prepare vegetarian versions of all dishes on the menu. Rania's Love is a bright and airy establishment that plays relaxing music to enhance your experience.
Yelp user Lily F. from Coppel, TX says, "I've only been here once, but I'm going to go out on a limb and hand out this restaurant five stars because I was really impressed with my order of bun bo hue and yellow curry."
Call Rania's Love at (703) 536-8999 for information about dining in and ordering takeout.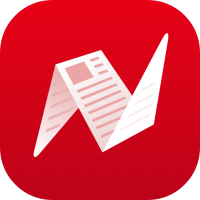 This is original content from NewsBreak's Creator Program. Join today to publish and share your own content.