La China Poblana Taqueria is one of the best places to sample well-prepared, authentic Mexican cuisine. The friendly atmosphere is perfect for gatherings of family and friends. La China Poblana Taqueria is known for its friendly service and deep family values rooted in a love of food. The restaurant prides itself on serving high-quality, homemade Mexican cuisine with a smile.
Yelp user Jessica D from Old Town Manassas gives La China Poblana Taqueria five stars, saying, "I've been hoping to try this place for a while now and finally got to. I ordered a quesabirria, and it was so good. I never had the birria tacos everyone posts on social media but always wanted to try.
"But something about a quesadilla crossed with this heavenly birria and consomme spoke to my soul. This place is truly authentic, and I feel lucky to live close by. I would definitely make the drive to go back even if I lived further out."
Call (571) 428-2942 to find out about dine-in and delivery options.
Zandra's Taqueria
This restaurant services handcrafted tacos filled with local and fresh ingredients. Tacos at Zandra's are made to order, so enjoy two or three and then order more. The tacos are made with handmade corn or flour tortillas, depending on your choice. Zandra's has a highly sought-after rooftop bar as well as a rum and tequila bar for patrons to enjoy drinks and tacos under the sun or stars.
Yelp user Dorothy S. from Manassas gave Zandra's Taqueria a five-star rating. She explains that "We ate on the rooftop tonight and loved the atmosphere. The stools aren't super comfortable, but it probably keeps people from lingering too long.
"I love the new menu changes. I had the puffy americano, the fried chicken, and the drunken Thai shrimp. All were delicious. The queso and chips are a must, and the margaritas are the best around"
Contact Zandra's Taqueria at (571) 359-6767.
Cafe Rio Mexican Grill
This restaurant proclaims that it is the home of Original Sweet Pork Barbacoa. Cafe Rio Mexican Grill delivers made-from-scratch Mexican classics with top-quality ingredients. Sweet Pork Barbacoa is the restaurant's specialty. The dish, blended with the restaurant's secret spices, gets slow-simmered for several hours before serving.
Cafe Rio Mexican Grill also serves a popular tomatillo dressing that's creamy and delicious. Fans of this restaurant pour tomatillo dressing on their tacos, salads, quesadillas, and any other dish that could use a creamy kick.
Yelp user Kimberly A from Manassas says, "Love that everything tastes fresh. The sweet pork is amazing. Tortilla made fresh. Can't wait to go back again."
Another Yelp user, Kaitlyn H. from Centreville, gives Cafe Rio Mexican Grill five stars explaining, "Cafe Rio is always the best. Everything is fresh, and the staff takes the time to make sure your meal is perfect. The sweet pork is worth the wait. I don't know what it is about Cafe Rio, but all of their locations have such fabulous and hardworking employees."
Contact Cafe Rio Mexican Grill at (571) 358-3500 to find out when they'll be serving more barbacoa.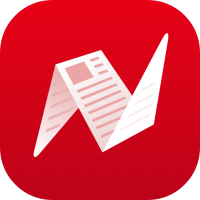 This is original content from NewsBreak's Creator Program. Join today to publish and share your own content.