Just like a surprise party, the sight of dolphins swimming in the shimmery blue waters of North Carolina's Outer Banks is always a delight. For many visitors, seeing dolphins is the highlight of their vacation. If you're a dolphin lover, you might be wondering if you can see them from your hotel room, other accommodations or the beach.
Generally, there's always a chance you'll catch sight of these magical sea animals from anywhere in the Outer Banks. However, one of the best ways to get a close look at dolphins is to take a dolphin-watching cruise.
As you plan your dolphin-watching adventure, keep in mind that dolphins are unpredictable. They enjoy following boats, and while the chances of seeing them pop out of the water is fairly high, but there's no guarantee. These are the best dolphin-watching tours as rated on websites like TripAdvisor.
Nags Head Dolphin Watch
This tour offers dolphin watching along the bridge leading to the Outer Banks and Roanoke Island at Shallow Bay. Beginning around mid-May, you can schedule trips at various times on weekdays and weekends.
Nags Head Dolphin Watch schedules tours to Manteo on Roanoke Island only on weekdays through Labor Day. If you usually take your vacation to the Outer Banks in September and October, you can catch the company's extended-season tours at the Nags Head location only through early October.
Paradise Dolphin Cruises
Paradise Dolphin Cruises is another excellent option for taking a dolphin tour in the Outer Banks. This company takes you to the southern tip of Roanoke Island to Wanchese, a small town on the island. From there, the tour takes you to the inner coastal waterway to see dolphins.
The Komoko is one of Paradise Dolphin Cruises' most popular vessels. The catamaran measures 40-feet long and has space for up to 40 passengers. On this vessel, you'll make your way to Roanoke Sound, where most of the dolphins in the area play.
Paradise Dolphin Cruises sets out on tours daily from April to October. This is much longer than other tour companies in the area, some of which offer tours between mid-May and early September only. On your trip, you will see more than dolphins. Guides point out landmarks like lighthouses and various local birds.
The absolute best part is that Paradise Dolphin Cruises offers a complimentary cruise for another try if you do not see any dolphins on the day of your cruise.
Kitty Hawk Kites
If you are into the science of dolphins, consider taking a tour with Kitty Hawk Kites. Your guide will be a trained biologist actively engaged in research and enthusiastic about sharing everything they know about local dolphins. These biologist-guides are so close to the dolphins, they've actually named a few of them. You'll board a 40-foot pontoon, covered to protect you from the harsh sun as you scan the water for dolphins.
Kitty Hawk Kites runs two hours. By the tour's end, you will have all the information you need about dolphins, backed by actual research. You will also get an up-close and personal look at other local wildlife, birds and lighthouses.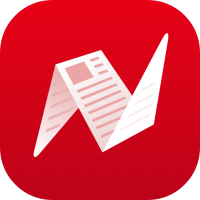 This is original content from NewsBreak's Creator Program. Join today to publish and share your own content.