Shop for schools supplies priced less than $20 per item to take advantage of Virginia's tax holiday.
Jo Szczepanska/Unsplash
The state of Virginia is having its annual tax holiday Friday-Sunday, August 6-8. With the new school year starting in the coming days and weeks, high atop the list of items for which families will be shopping are school supplies. You can also buy footwear, clothing, emergency readiness supplies, as well as Energy Star label and WaterSense label products, all without paying any sales tax.
The retail price points to qualify for tax exemption are as follows:
School supplies with prices of $20 per item or less.
Shoes and clothes priced at $100 or less.
Emergency readiness items. Here prices will vary based on which item you want to buy.
Energy- and water-saving appliances prices at $2,500 or less.
COVID-19 public health restrictions are easing up, so you have a choice as to how you shop. You can participate in the tax-exempt sales by shopping in person, online with curbside pickup, or online with delivery. These are some of the stores offering great deals plus tax exemption on qualified goods.
Virginia Gateway
This premier shopping plaza has been around for the past 15 years. In case you haven't been there, it's at the intersection of Route 29 and Interstate 66, just past Manassas in Prince William County. Stores offering qualified goods for you and your family include Hobby Lobby, DSW, Target, J. Crew, the Loft, and HomeGoods.
At these stores, you can find school supplies for you and your children, no matter your age. If you're an adult heading back to college, any of the supplies you need qualify for tax exemption as well.
McKay Used Books and Reston's Used Book Shop
With Amazon selling books with one click online and glitzy bookstores like Barnes & Noble offering 18 brick and mortar locations across Northern Virginia, you might think there's no room in the market for used bookstores.
Contrary to popular opinion, used bookstores still get lots of customers, and you could find what you need at two popular used bookstores in the Northern Virginia area. McKay' Used Books and Reston's Used Book Shop offer a wide range of general and reference books that may qualify for tax exemption.
The state of Virginia has placed reference books, reference maps and globes, and textbooks on its list of books that you can buy tax free over the tax holiday weekend. With a discount on books for being used and no tax, you could save big.
Cabela's and Dicks Sporting
At some point or another, everyone in Virginia experiences short or long power outages caused by powerful rain and snow storms, or hurricanes. Because these kinds of emergencies are part of life in the mid-Atlantic region, you might stock up on emergency preparedness products over the tax holiday weekend.
At sporting goods stores like Cabela's and Dicks Sporting Goods, you can find necessities like water storage containers, generators, flares, solar panels, high powered flashlights and more. Both stores have locations across Northern Virginia as well as e-commerce websites.
Big box home improvement retail stores such Lowes and Home Depot carry water- and energy-saving appliances eligible for tax exemption during the tax holiday weekend.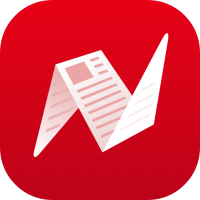 This is original content from NewsBreak's Creator Program. Join today to publish and share your own content.