One of the most famous historic towns in the United States, Colonial Williamsburg, was the capital of Virginia when the state was a colony between 1705 until 1779. Today, original and restored buildings and performances by highly skilled actors dressed in historical clothing tell visitors the story of Virginia and the United States by extension and what everyday life was like two centuries ago.
Here are a few historic sites where you can learn a lot about Virginia's history and the founding of the United States. Due to the coronavirus pandemic, you may find access to some sites limited or public health restrictions in place.
Historic Jamestowne
Situated at 1368 Colonial Parkway, the Jamestowne Visitor Center houses more than 1,000 artifacts discovered through various excavations. The artifacts date back to the prehistoric era. Interestingly, they tell the story of what life in Virginia was like before European settlers arrived. The largest of these artifact collections can be found in Archaearium, which is an archaeology museum featuring more than 4,000 artifacts.
As you stroll through Jamestowne, you will see an active archaeological site showing the remains of houses, military barracks, a bakery, a blacksmith's workshop, and churches. A guided walking tour is free with admission.
The Governor's Palace
The original structure built for the Governor representing the King of England was completed in 1722. The palace burned to its foundations. Eventually, a replica of the residence was built in 1934 to aid in the complete telling of the state's history. In its heyday, the Governor's Palance was the site of balls, galas and other social events to assert the King's authority and impress local onlookers. After the American Revolution, Virginia's first two governors lived in the palace.
Inside the Governor's Palace, you will see beautifully decorated staterooms and historical weapons used at the time. Impressive landscaping includes terraced gardens and a hedge maze.
Revolutionary City
Revel in living history among original and recreated 18th-century buildings and settings. Professional actors with specialized backgrounds in history and theater reenact exciting scenes of daily life in Colonial Williamsburg just before the American Revolution.
At night, take a candlelight tour or carriage rides, and join tours for special interests such as Revolutionary City's many gardens. Consult the tour schedule to avoid missing any specific ones you would like to join. Revolutionary City is vast, and tours guides usually do not repeat tours on the same day.
To fully enjoy Revolutionary City without any hiccups, get your tickets in advance. Tickets allow entrance to reenactments, museums and historic sites.
George Wythe House
The home of George Wythe, a prominent attorney around the mid-18th century, was one of the most elegant private homes in Williamsburg. Today, you can visit the home to see fine furnishings from the period and learn about what life was like for wealthy individuals in the 1700s.
Notable outbuildings at George Wythe House include a smokehouse, kitchen, dovecote and stable. The home also has breathtaking formal gardens.
An influential and enlightened man, George Wythe served as a mentor to Thomas Jefferson and other founders who hailed from Virginia. As a Continental Congress delegate, he signed the Declaration of Independence.
More than a place where George Wythe lived, his home served as headquarters to George Washington and French ally General Rochambeau as the two generals defeated the British at Yorktown.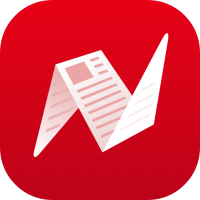 This is original content from NewsBreak's Creator Program. Join today to publish and share your own content.