Danville has many unique and noteworthy historical sights. Take the city's storied tobacco and textile warehouses. Many of the storied structures attract visitors seeking to learn more about Danville's contribution to the Southern economy before the Civil War. If you prefer outdoor activities such as hiking, swimming, fishing or boating, you're in luck. You can find outstanding recreational facilities, hiking trails, and bodies of water hidden in well-kept state parks a short driving distance away.
Outdoor Sports and Recreation
To enjoy the sun, fresh air, and beautiful scenery, plan a Staunton River State Park visit. This park bears the distinction as one of Virginia's original six state parks introduced in 1936.
Located one hour east of Danville, Staunton River State Park offers 2,400 acres of meadows and woodlands as well as shoreline access to the Dan and Staunton and Dan Rivers. Park-goers also have access to Buggs Island Lake, Virginia's largest lake for boating and fishing.
Staunton River State Park has an Olympic-sized swimming pool for experienced swimmers. Kids can play in the park's wading pools. Plan picnic in one of the shelters or volleyball and tennis games on the courts. The park also has approximately 17 miles of recreational trails for walking, hiking, running, biking, and boat launches.
At the park entrance, you will find River Traders. Operating in cooperation with Virginia Tourism Corporation, River Traders sells tackle and bait if you visit the park to fish. You can also rent canoes, pontoons, kayaks, and fishing boats on a whole- and half-day basis.
History in the Great Outdoors
While in the park, you might plan to attend a Civil War reenactment at Staunton River Battlefield State Park, a 300-acre historic site, if you're a history buff. Notable sights include Confederate earthworks and the landmark bridge that was strategic to General Robert E. Lee.
Take a walk on the battlefield's 1.2-mile history trail and climb two observation towers which now help enthusiasts track the movements of various wildlife in the park.
You can also stop by visitor centers with exhibits and information about the Civil War, indigenous American heritage in the area and Danville's contribution to the advancement of hydroelectric production.
Dedicated Boating and Fishing
Occoneechee State Park is where you go if you want 24-hour access to Virginia's largest lake, boat ramps, and 48,000 acres for boating, fishing, and boundless aquatic recreation. Pack a lunch for a picnic at one of Occoneechee State Park's has picnic shelters. There is also a playground, an amphitheater, boat rentals and other private concession businesses available to make your day pleasant.
For a change of pace, Occoneechee State Park has three miles of walking trails that wind through the park. While your family member is fishing and boating, keep yourself engaged walking self–guided interpretive walks through the Terrace Garden-Occoneechee Plantation site and the Tutelo Birding-Wildlife Trail. Horseback riding is also an option for visitors to Occoneechee State Park.
Due to the COVID-19 pandemic, it's a good idea to call ahead to find out about access to facilities and events. Consider carrying a face-covering just in case wearing one is required to enter the parks or participate in events.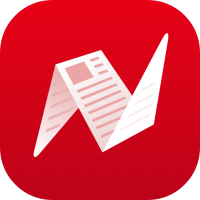 This is original content from NewsBreak's Creator Program. Join today to publish and share your own content.