West Virginians remain hesitant about the COVID-19 vaccine in spite of prizes and as delta variant spreads.
Mufid Majnun/Unsplash
The governor's office held another vaccine sweepstakes drawing on July 14. The "Do it for Babydog" sweepstakes named after Gov. Jim Justice's English bulldog awards prizes to West Virginians entered into various prize drawings as a reward for getting the COVID-19 vaccine.
West Virginia Public Broadcasting reports that, "Timothy Jackson won the top prize, making him the sweepstakes' 4th million-dollar winner as the state continues efforts to encourage more residents to receive a COVID-19 vaccination and in turn, earn the chance to sign up for prize drawings that will continue weekly through the summer."
Justice's office explains that the governor showed up at Jackson's workplace at West Virginia University's Robotic Technology Center, located in Fairmont, pretending to have visited the site for a simple meeting. Instead of a boring meeting, the governor presented Jackson with a "ceremonial check for $1 million," according to the Office of the Governor.
The governor also presented two lucky West Virginians with custom-outfitted pickup trucks and two college-aged students with four-year scholarships to any public college or university in the state. State residents also picked up free hunting and fishing licenses, hunting rifles and shotguns and state park passes for getting the vaccine.
In spite of the sweepstakes, West Virginians have yet to fully embrace the COVID-19 vaccine. Only 866,350 state residents have been fully vaccinated, or about 48% of eligible adults. Speaking to MetroNews, West Virginia coronavirus response coordinator Clay Marsh said, "The delta variant is really ticking up...when we look at West Virginia and how we have been affected by the spread of all the different forms of covid-19, we generally have a week or two grace before we see what other states see."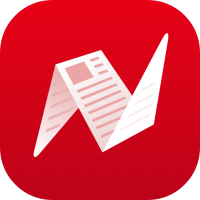 This is original content from NewsBreak's Creator Program. Join today to publish and share your own content.