Strip malls, imposing concert halls like the John Paul Jones Arena where U2 once played and the University of Virginia loom large as Charlottesvile's main attractions. If you're just passing through our small city or you just moved here, you might be interested to know that there's so much more to Charlottesville than meets the eye.
Charlottesville is an historic city where plantations, working farms and mansions once dominated the landscape. These same areas are now architecturally diverse neighborhoods where city residents live, work and play. Here are a few of the city's unique neighborhoods to explore if you're buying real estate or looking for something interesting to do.
Belmont
If you stay in Charlottesville for more than a day, it's only a matter of time before someone or several people mention Belmont. This neighborhood, sometimes called the Soho of Charlottesville, spans about 403 acres in the city's southeast corner between the CSX Railroad, Moore's Creek and 6th street. Belmont itself is mansion once owned by John M. Carr, a long-time friend of founding father Thomas Jefferson.
Today, the neighborhood sits just off I-64, so there's a good chance you'll drive through it on the way to Monticello or Piedmont Virginia Community College. The neighborhood has many rolling hills so finding a perch from which to view downtown Charlottesville and the surrounding Blue Ridge Mountains is something fun to do on a warm summer evening.
If you're looking for a cool place to have a glass of wine and European-inspired cuisine, visit Tavola or Mas Tapas. You can also check out one of the neighborhood's well-stocked convenience stores for yummy sandwiches and cookies.
Fifeville
Charlottesville dates back to the revolutionary war, so neighborhoods like Fifeville built across the span of the 20th century might seem modern by comparison. Many of the buildings in Fifeville, which encompasses Forest Hills Park and surrounding neighborhoods, were built in the early 1900s. A subdivision known as Pinecrest was built in the 1950s and finally the Blue Ridge Commons and Orangedale sections of the neighborhood were built between 1970 and 1979.
Cherry Avenue, ninth and 10th connect Fifeville to Main Street, the University of Virginia Medical Center and the university's main campus. Fifeville is home to many locally owned businesses that have been around for decades.
Fry's Spring
Nestled on the southwest edge of Charlottesville is the Fry's Spring neighborhood. This neighborhood is named after James Francis Fry who was well-known in Charlottesville in the mid 19th century. Fry's Spring is the location of a natural spring as well as Azalea Hall which was James Fry's mansion.
Being situated right on the edge of UVA campus, Fry's Spring is home to many apartments often rented by students. Even though Fry's Spring is now a bustling neighborhood, other parts of it are still quiet and recall old world charm. This neighborhood boasts various architectural styles which make it a great place to stroll and enjoy flowers and trees in full bloom and nicely landscaped yards, especially in the spring and summer.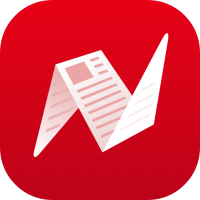 This is original content from NewsBreak's Creator Program. Join today to publish and share your own content.