Both you and your dog can get fresh air and exercise at the pet-friendly walking and hiking areas in Fredericksburg.
Wade Austin Ellis/Unsplash
"Dogs welcome" is music to your ears if you're a pet owner. Yet, some highly sought after outdoor exercise areas restrict or prohibit pets. If you live in Fredericksburg, here are the fun places you can go where your four-legged family member will be welcomed and among friends. Keep in mind that in most cases, your dog will need to be kept on a leash.
Chancellorsville Battlefield First Day
Chancellorsville Battlefield First Day is a popular loop trail located near Fredericksburg, Virginia offering an approximate 3.4-mile hike. The trail, suitable for hikers at all skill levels, provides a chance to see local wildlife as you make your way around the loop. The best time to visit this trail to exercise and walk your dog is between March and November, when the weather ranges from warm to cool.
Loriella Park
Highly sought after by local families for its swimming pool, playground and playing fields, Loriella Park features several walking trails. Though a perfect place to walk your dog, the trails intersect with a golf course, so aim to steer clear of players you may encounter along the route. Trail options include a wooded path adjacent to the tennis courts and another beside the playground.
Patriot Park
This park is located just behind Ron Rosner YMCA, so there's plenty of parking due to the presence of sports fields nearby. In spite of lots of activity from members, the trails are wooded and peaceful. Low traffic makes Patriot Park a great place to help your puppy hone their walking skills. There are many places to enter and exit the trails so it's fairly easy to get back to the parking lot when you're ready to leave.
Salamander Loop
Hidden behind the Spotsylvania School Board building, the 2.7-mile Salamander Loop is quiet, replete with wild flowers and perfect for athletes at all levels. On this easy-going trail, you can hike, walk, watch birds or just stroll slowly and enjoy the nature around you. The presence of dogs on the loop makes it a great place to train your dog to get along with other dogs and people, too. Keep in mind that your dog must be on a leash at Salamander Loop.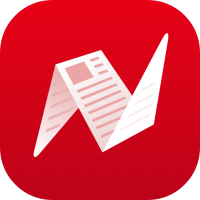 This is original content from NewsBreak's Creator Program. Join today to publish and share your own content.