Prince William Forest Park welcomes pets on walking trails and select camping areas.
Patrick Henry/Unsplash
There's nothing more relaxing than getting out on the hiking trail after a long day or week at work. Your four-legged family member has been at home all day, too, and so it's a wonderful idea to take them out on the trail with you. Because some locations don't allow pets, it's important to know which areas allow them before you head out. Here are the places you can exercise with your dog in Prince William County.
Locust Shade Park
Located minutes from Interestate 95 adjacent to the Marine Corps Heritage Museum, this park features 400-acres for families and dogs of all ages. The playground and miniature golf courses are perfect for kids to expend their energy. Your dog will love poking their nose into the woods to find out what's tucked under bushes and rocks along the park's various trails.
Locust Shade Park also has "tennis courts, volleyball courts, 3.2 miles of scenic nature trails, a 15-station fitness trail, batting Cages, a driving range, an 18-hole miniature golf course, fishing in an eight-acre pond and the Jean C. Smith Amphitheater, an outdoor performance venue that presents family entertainment during the summer season," according to Prince William County's official website.
Prince William Forest Park
Put your explorer hat on and spend the day at Prince William Forest Park. This national park is a first-rate location to experience nature with your dog. Hike during the spring and summer to enjoy wildflowers in bloom and during the fall for a front row seat to awesome displays of color as the leaves turn.
Prince William Forest Park has extensive pet rules so visit the National Park Service website before you head out. For example, the park has campgrounds for overnight stays, so select those areas that allow pets as per park rules.
Veterans Memorial Park
Located next to Marumsco Creek, Occoquan Bay National Water Reserve and Featherstone National Wildlife Refuge, this outdoor area is an outstanding place to play with your dog and exercise. The park features a beautiful pond for watching ducks. Your dog will enjoy venturing near the water's edge for a sniff and a closer look. Veteran's Memorial Park is also a great place for picnics with family and friends.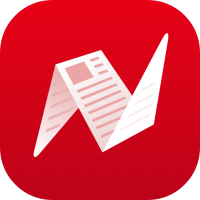 This is original content from NewsBreak's Creator Program. Join today to publish and share your own content.