The price of dogecoin dropped as low as 33% on news of China crypto crackdown.
Executium/Unsplash
Dogecoin, and the majority of the top cryptocurrencies including Bitcoin, Ethererum and Cardano, took a massive nose dive that started Sunday, June 20 and continued into market open on Monday, June 21. The news that China has cut nearly 90% of bitcoin mining in the country appears to have been the catalyst for the sharp decline.
Overall, dogecoin has seen a 71% drop since the coin's biggest supporter Elon Musk hosted Saturday Night Live in early May. Dogecoin enthusiasts had hoped that Musk would support the coin, which saw the price rise to $0.683136 before his appearance.
In an unexpected turn of events, Musk and SNL cast members seemed to ridicule doge and its meme status throughout the show. The most viral moment occurred when the comedy show's news anchor, Michael Che, called dogecoin a hustle and Musk agreed.
In spite of Musk's SNL performance, enthusiasts continued to invest in doge as the price entered into a slow descent and has yet to find support. As of the publication, the price of doge stands at $.209438.
Doge's biggest enthusiast, Los Angeles hip hop marketing professional Glauber Contessoto, known on social media as SlumDOGE Millionaire and ProTheDoge, continues to be one of the coin's most vocal ambassadors. In early 2021, Contessoto invested $180,000 in dogecoin on the Robinhood platform. In April of this year, his portfolio had reached over $1 million and had grown to $2 at the height of doge fever in May.
Contessoto posted a video today on his YouTube channel, The Dogecoin Millionaire, indicating that in spite of his portfolio losing a significant amount of money, he has no plans to sell.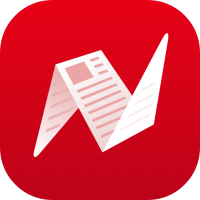 This is original content from NewsBreak's Creator Program. Join today to publish and share your own content.