Philadelphia pretzels range from soft to chewy but all rate as delicious.
Jens Mahnke/Pexels
Philadelphia is one of those American cities known for unique treats. Some of the city's well known must-haves include the Philly cheesesteak and Tastykake snacks. High on the list of beloved snacks are pretzels. Traditionally made in Europe, primarily in Germany and Switzerland, pretzels arrived in the Philadelphia area in the 18th century.
Even though you can buy delicious pretzels just about anywhere in the United States, Philadelphia is still regarded as home of this affordable and tasty baked treat. Here are a few bakeries that sell top-quality pretzels around the city.
Center City Pretzel Company
Located at 816 Washington Avenue, this family-owned enterprise assures visitors to its website that it's "A bakery. Not a factory." In operation since 1981, Center City Pretzel Company is located in the heart of the storied Italian market. As times have changed, so has Center City Pretzel Company. Today, if you're craving a pretzel, call your favorite delivery company such as Uber Eats.
The bakery also ships pretzels nationwide, which makes it possible for people across the United States to enjoy this unique taste of Philadelphia. If you're craving a chewy pretzel and mustard, visit the bakery in-person or grab your credit card and place your order between 4 a.m. and noon.
Philadelphia Soft Pretzels
All pretzels are delicious but they're not all the same. Take the pretzels baked at Philadelphia Soft Pretzels in North Philadelphia, for example. Launched in 1968 by Dan and Jeanne Sidorick, award-winning Philadelphia Soft Pretzels saw early success as the preferred provider of the snack for local businesses and schools.
Also frest baked in the early morning hours, these pretzels are softer in texture than Center City Pretzels. Philadelphia Soft Pretzels, coated with kosher salt, has been filling the bellies of Philadelphia locals and visitors for more than 50 years. You can visit the bakery or get your hands on these soft pretzels through a takeout service like Grubhub.
Miller's Twist
When it comes to good food in Philadelphia, you can search Yelp, ask around or head straight to Reading Terminal. That's where you'll find Miller's Twist. Seeing as the company launched in 1999, it's a relative newcomer as far as pretzel bakeries are concerned.
In addition to traditional-style pretzels coated with salt, you can enjoy pretzel dough wrapped around a scrumptious hotdog. And if you get there early enough in the morning, like before 10:30 a.m., you can sink your teeth into pretzel-dough breakfast sandwiches featuring scrambled eggs, bacon or sausage. Miller's Twist also offers delivery.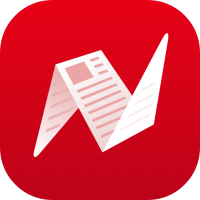 This is original content from NewsBreak's Creator Program. Join today to publish and share your own content.