Peter Schiff tweeted that the price of bitcoin could raise or crash to $10,000 over the next seven years.
Andre Francois McKenzie/Unsplash
Lately, cryptocurrency's super-rich influencers, Michael Saylor, Peter Schiff and Elon Musk, have been trading barbs, albeit cushioned with velvet gloves, on Twitter. As a result, the price of bitcoin has experienced — what some might say — unnecessary volatility that has held it back as the titan influencers spar over the coin and its future.
In a recent tweet, MicroStrategy CEO Michael Saylor asked his 1.2 million followers the following question in the form of a survey.
"Do you expect the price of #bitcoin to appreciate more than 6.125% annually over the next seven years?" A staggering 89.9% of survey respondents said yes. It was then that Peter Schiff, seemingly waiting for Saylor's next pro-bitcoin tweet, chimed in with a family anecdote.
"Against my advice my 18-year old son [Spencer] borrowed money to buy more bitcoin. He is now 113% long. He likely can't even qualify for a credit card, but he can borrow money at 8% to buy Bitcoin. I'm sure this is typical among HODLers. The next crash will be brutal!"
Schiff is a stockbroker and financial industry personality as well as CEO of Euro Pacific Capital. Known for his colorful criticisms of bitcoin, Schiff has gone as far as referring to his son Spencer as "completely delusional" with respect to his enthusiasm for the coin.
In an April 2021 interview, Schiff said the following "Bitcoin is not a currency, it's not used as a medium of exchange really, or a unit of account. It's just used for speculation. It's not an investment asset like real estate, doesn't pay rent, it's not a stock, it doesn't pay dividends, it's not a bond, it doesn't pay interest. It's not even a commodity, because you can't use it for anything. It's a collectible token."
As of this writing, bitcoin is trading at $39,363.31, down .86% within the past 24-hour period.
Follow me to see more articles like this.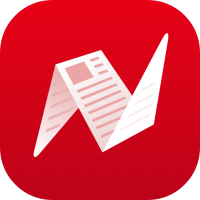 ...