Buying a home is probably one of the largest financial investments you will ever make. Unfortunately, it's not as simple as just finding your dream home on the market and moving in. There are many steps that are required between submitting an offer and being handed the keys to your new house. Because of the complexity of the process, hiring a buyer's agent is critical to protecting your best interests and ensuring that the large investment you're about to make will be a good one. Why? Here are 7 great reasons you should consider:
1. The Seller Pays for Your Representation
One of the first things to know about hiring a buyer's agent is that it likely won't cost you a dime in Atlanta. Typically, the buyer's agent is paid by the seller once you purchase a home. So, not only is it not going to cost you anything but hiring an agent will actually save you a good bit of time and money. However, just because hiring an agent might be "free" doesn't mean you should go with just anyone. It is important to ensure you have a good working relationship with this person and that he or she will represent you in the best way possible.
2. Professional and Personal Representation
For some reason, many buyers think they will get a better deal on a home if they go straight to the listing agent. This is one of the biggest myths in real estate and can cost you more than you might realize. Think about it, the listing agent represents the best interests of the seller, not you as the buyer. Many people seem to believe they can get the listing agent to discount their commission and credit to them towards closing costs. The truth is, many of the terms of dual-agency have likely already been negotiated by the seller. And, really, the best agents don't work for free.
Representing both sides of the sale is a conflict of interest (and even illegal in some states!). Smart buyers know to avoid dual agency whenever possible.
A buyer's agent's job is to make purchasing a home as seamless and easy as possible and to be in your corner throughout the home buying process. They protect your best interests from the start of your home search, to contract negotiations and the closing table.
3. A Personal Specialist Who Knows Your Needs
By getting to know you and your real estate needs, a buyer's agent can streamline the home buying process by identifying the best potential homes for you. Finding the right home can be a time-consuming process. It's crucial to have a bit of help, especially if you're a first-time home buyer or just a very busy person. You don't have time to scour the Atlanta real estate listings for hours. That's their job. Plus, an experienced buyer's agent can help you spot potential problems when viewing homes like moisture in the basement, roofing problems, or other potential issues before you place an offer. Can't find your dream home in the current inventory? Once they know what you want, they can reach out to their network to help find you homes before they even hit the market.
4. A Market Expert
Whether you are moving to the Atlanta area or just aren't as familiar with the real estate market, a buyer's agent can help to advise you on a target area based on your individual priorities and needs. He or she is highly knowledgeable about what is going on in a given area and this knowledge will help to ensure that you are investing in the right property for you. In addition, as a market expert, your buyer's agent will be in tune with local property values and will be able to protect you from overpaying for your home.
5. A Professional Negotiator
Let's face it, negotiation can be uncomfortable. It can be hard to ask someone to reduce their price, provide some other concession, or perform a needed repair. The good news? You don't have to. That's your agent's job. A great buyer's agent is a skilled negotiator that can help advocate for you and get the best possible deal on a home. Leave the negotiation to them.
6. A Contract Expert
Real estate contracts can be long and confusing. Plus, they're not just about money. Contracts also establish specific timelines that need to be closely followed. If deadlines are missed or forms are skipped, you risk losing out on a deal, missing an opportunity for negotiation, or even losing your earnest money! Part of their job is to make sure all deadlines are met and to be acutely aware of even the smallest details so that your home buying process is as smooth as possible.
7. A Long List of Professional Contacts
If you've purchased a home before, you can appreciate exactly how many different professionals are required to get you from submitting an offer to the closing table. You'll need a home inspector to perform a thorough assessment of the home, specialists if something is found during that inspection process, a home insurance agent, mortgage broker, movers, and maybe even a contractor or two if you want to do some work on your new home. How do you know who to hire? Especially if you're not from the Atlanta area. Since buyer's agents spend so much time in the business, they can provide you with a list of highly qualified vendors to choose from.
To be honest, a great buyer's agent is worth their weight in gold. They will have your back at all times and will help to ensure the process is as smooth and stress-free as possible. Once you have the keys to your new home, you'll be so glad you hired someone to represent you throughout the process.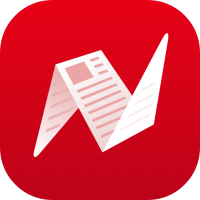 This is original content from NewsBreak's Creator Program. Join today to publish and share your own content.