There are a lot of really complex decluttering guides out there with 10-15 steps. Let's keep it simple shall we? Whether you are moving because you are buying or selling a home or because you just want to rid your home of stuff you haven't used in years, here is your super simple guide to decluttering anything.
Decluttering and minimalism has been a hot topic over the past several years. There are plenty of gurus out there with their own systems on exactly how to move through the process. The most obvious benefit of decluttering is that cleaning out a space generally makes that space much more functional and much less stressful. Plus, it's much easier to keep your home tidy if you have less stuff.
There are also many other benefits to minimizing clutter in your home from increased productivity to better health. The end goal with the process is for everything to have a "home" so to speak so you don't have random objects lingering around the house. While some advocate for one massive decluttering binge, to be honest, that's not super realistic for most people. As much as you might love to spend an entire day organizing your home, that's not feasible in most cases. Generally, shorter spurts of cleaning or decluttering are more reasonable for most people, so let's attack it that way. Here are five super simple steps to decluttering anything:
1. Pick a Space: The first step seems obvious…decide exactly what you are decluttering. Have 15-20 minutes? Tackle the junk drawer. Have an hour or two? Maybe a whole room. Consider what you feel comfortable with and what you have time for. You don't want to pull everything out and realize you can't finish because well…that's just more clutter. Be realistic about how much time you have and tackle a project that fits accordingly.
2. Assess the Area: The goal with decluttering is to solve a problem, not just toss items into cute storage bins only to have to do it again in a month because nothing actually changed about the space. Let's be honest, it's frustrating to have to declutter the same exact space over and over again. Who has time for that? So, to make your decluttering efforts more permanent, consider the following before you start to get to work:
How did it get cluttered in the first place? – Is the space a catch-all for random objects; is it unorganized; is it functioning how you want; what would you like to keep here?
What problem do you need to solve? - Simply creating organized piles of the items in the space will probably just result in the reappearance of clutter again in a few weeks; think about how you can prevent the clutter from accumulating again. Are you using the space in the right way for your needs? Do you need to re-invent or further organize the space? How can you optimize the space you have?
3. Remove all items from the space and sort: Take all items out so that you can see them. It's best to do this all at once. The process does create a mess, so it helps to have a cleared workspace to start with (i.e. table, countertop, or another open surface). Once you have all the items out where you can see them, sort them into categories of the following:
Keep – same space: items that function well in the space that you plan on keeping there
Keep – store elsewhere: items that would function better elsewhere, seasonal items that might need to be stored away, etc.
Donate or Sell: items that no longer serve you or that you have not used in months but still serve their purpose and could be useful to someone else
Toss (recycle or trash): broken or damaged items; items that no longer serve their intended purpose
You can definitely make your sorting strategy more complex than this but honestly, it's probably not necessary. The most important thing is to make a decision and stick to it. Be ruthless. No "maybe" pile here. Those "maybe" piles tend to grow quickly and are typically filled with items you really don't need to keep if you're really being honest if yourself. If you're really really struggling with certain items then box them up and place them out of sight. If you don't miss them or go looking for them later then you can safely toss them in a month or two. Unless an item is seasonal, if you've not used it in months or you're waiting for that magical time you finally need it, you can probably toss or donate. Your goal is to hone in on the items you want remaining in the space before moving forward with the process. Removing everything else first will help you focus in on the items left and how you can store them optimally to minimize the return of clutter. You don't want to organize things into a space that doesn't function or serve you well there.
4. Create a System: Next to getting rid of things that no longer serve you, this is easily the second most important step. Without a functional system, it will be easy for the space to return to its previously disorganized and cluttered state. Go back to your answers during your area assessment and try to answer those questions here. Solve those problems and you have a much higher likelihood of things actually staying organized and clutter-free. Some common problems to consider solving include:
Lack of Storage – Free-floating items without a "home" invite other free-floating items to join them. Having a designated place for things makes it clear where they go, not just to you but to others in your home. This doesn't mean you have to go out and buy expensive storage solutions. You likely already have some storage bins or baskets in your home. Try to use what you have or stick to lower cost (but still attractive) options.
Convenience – Are the items convenient to put away or do you have to work to do it? If so, the space will again return to a cluttered mess in no time. When you're in a rush you're not going to move mountains to place things back in a difficult space. Make it easy on yourself and you're much more likely to actually stick with it.
Location – Similar to convenience, storing items close to where you actually use or need them is critical to making sure those things actually go back to where they're supposed to. If you're storing something upstairs that you typically use downstairs, odds are, it won't make it back to its designated space. Try to relocate items so that they're nearby and stored with other like items. That way, you're not having to search multiple locations for similar things. It will limit your frustration and make things much easier to find quickly.
5. Put Everything Back – well the items you've intended to keep anyways. Now that you have created a system, place items back in the space utilizing that system. Don't feel like you have to go out and buy super expensive or elaborate storage containers. You can often use a lot of things you already have around your home! The good news is that you've already done all the hard work...this should be the easy part. Still, it's easy to get lazy here towards the end and quickly toss items into the space. Resist the urge! It's also helpful to label any storage bins you are using so that others know where items are supposed to go too. You don't want to be the clutter police and getting the rest of the family in on putting things back in place is crucial to prevent the clutter from building again.
Once done, step back and enjoy the view. It's incredibly satisfying isn't it? Take your "after" picture and post it. Tag me so I can admire too!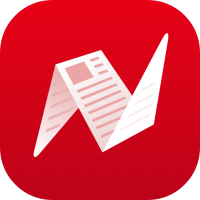 This is original content from NewsBreak's Creator Program. Join today to publish and share your own content.