The Atlanta real estate market has been red-hot this year. Homes have sold for six figures above their asking price at a startling rate. But, sorry sellers, these crazy over-list sales prices are no longer the norm. They still happen, to be sure, but primarily in homes that are grossly under-priced, are in a super premium area, are trendy, and are fully move-in ready. Hate to break it to you, but that is just a small fraction of your typical homes on the market.
So, fair question, but what's going on here? It's quite simple really. The shift is a simple case of supply and demand. Early this year, supply was at record-setting lows. But, with record low interest rates, there was also a record high number of potential home buyers. This scenario consolidated a much higher than normal number of buyers on a much lower than normal number of listings. Bidding wars ensued and so did complete insanity. Now, inventory is beginning to balance out and this is disbursing the buyers across more listings. Overall, this is resulting in fewer bidding wars and a lot less insanity from a housing market perspective. No, this doesn't mean that the housing market is going to dip, but what it does mean is that we will likely not see the continued record appreciation numbers we have witnessed in Atlanta this year.
So, what does that mean for home sellers? Don't get me wrong, you can likely still sell your home at a record high price, but you may need to adjust your expectations a bit. Unless you have a premium house in a premium area, you probably aren't going to be commanding mid to high five, or even six figures over your list price. You might even receive only one offer on your property or it may last several weeks on the market.
As shocking as that may feel given the market we've been in for well over half a year, it's completely normal. No, this doesn't spell impending doom for the housing market, but fluctuations are a normal part of a healthy market. The fiery seller's market was never going to last forever.
So, home sellers, what can you do to ensure you can capitalize on your home equity? The biggest (and most common) barrier to selling your home in the Atlanta area is overpricing it. Yes, it may be tempting to "see what you can get" given the current market, but that would be a major mistake. Asking price isn't what drives sale prices through the roof, competition is. Think of your asking price as an auction-reserve price. If you overprice the auction reserve, fewer people will come to look at the home and the competition is lower. Remember, buyers are used to this wild market too, so they are going to walk into a listing, knowing that they're going to have to compete. If the price is already high, they may be less willing to stretch or even place an offer on the home. This reduction in competition results in less optimal terms for you as a seller. Hitting an optimal pricing range is the biggest key to success right now.
The slight cooling of the Atlanta housing market doesn't mean you can't sell your home at a premium price. But, it does mean that the average seller is likely going to need to adjust their expectations for the competition their home is likely to bring on the market.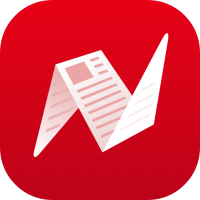 This is original content from NewsBreak's Creator Program. Join today to publish and share your own content.