Selling your home in Atlanta? You've likely heard that curb appeal is crucial to attracting potential buyers to your home. The truth is, most buyers won't even look at a home that they're not attracted to by their first impression. In the current hot Atlanta real estate market, it may be tempting to do very little to your home to get it ready for the market. After all, there will probably still be a bidding war, right? Wrong. Not adequately preparing your property to hit the market can cause you to leave thousands of dollars on the table in the sale of your home.
The good news? Creating curb appeal doesn't have to be expensive. There are plenty of things you can do to make your house more attractive that aren't going to cost you a ton of money. The idea is to be intentional about what will give you the biggest bang for your buck. One side note, while I'll give you some general recommendations that will apply to the Atlanta market as a whole, your real estate can give you specific advice on exactly what improvements to make in your individual neighborhood and price range. There will be variations by location and price point so take that into consideration before you invest a large amount of time, effort, and money into high-cost projects.
Want another opinion? Invite a group of (brutally) honest friends over to walk through your house with you. Sometimes we become blind to projects that have been left unfinished or smaller imperfections in our home that will really stand out to someone who is looking at it for the first time. Have them point out opportunities for improvement as well. The more eyes on your home, the less likely you'll miss something! Buyers will see a weed-filled flower bed or rotted siding as another thing to have to check off the to-do list or another reason to lower their offer price if they are even willing to make an offer in the first place.
Plus, lack of care on the exterior of the home is the first sign to a buyer that a seller might be slacking on the upkeep elsewhere, which can be costly for the buyer and will cause them to wonder what else might need work on the inside. On the opposite side, an attractive exterior can give a buyer a positive preview of what's to come and can make them fall in love with the house before they even step foot in the door! Here are some recommendations that will likely apply to you no matter your Atlanta area neighborhood or price point.
A good cleaning – Removing dirt and grime from the exterior of your home will go a long way in making it look more attractive to buyers. Things like pollen can take over Atlanta at certain times of the year and if the first thing your buyer sees of your home is yellowed, dirty siding you've got an uphill battle to fight! Plus, a dirty exterior often makes the buyer wonder if the seller is keeping up with the maintenance of the home. A good pressure washing of the hard surfaces (like siding and walkways) can go a long way in building that positive first impression. You can typically rent a pressure washer for a reasonable rate or see if your neighbor has one you can borrow.
Make small repairs - Smaller imperfections like pieces of rotted siding or trim, damaged or loose decking, chipped away paint, or a missing shutter makes the house look uncared for. These small repairs can be easy to miss (especially if they've been around for a while) so that honest friend or a trusted real estate agent can be helpful at picking them up before your home goes on the market. More often than not, these are cheap quick fixes that can be knocked out in a weekend, but fixing them will make a world of difference for buyer appeal.
Fresh paint – Paint (both interior and exterior) is one of my favorite low-budget ways to make a home feel crisp and fresh. Replacing and repainting rotted, chipped or dull trim will make it pop and make it feel like the entire home just got a fresh coat of paint. Similarly, painting your door or mailbox will make the home feel clean and fresh. Plus, homes with a fresh or updated paint color tend to sell for thousands more in the Atlanta area.
Update your fixtures – Exterior fixtures take a beating between constant use and exposure to the elements. If your door handle is scratched, worn, or sticks with use consider fixing or replacing. No need to go crazy on cost, you can get a quality replacement for between $100-150 at your local home improvement store. Again, this is the buyer's first impression. If he or she has to really work to open a front door that sticks or squeaks, they are already mentally checking off items that need to be fixed in the home before they actually step through the threshold. Consider any porch or exterior lights here too. At the very least, make sure the fixture is dusted and the bulbs are functional. Consider painting or replacing if they are outdated or look heavily worn.
Add some color – Hang a seasonal wreath or add some potted plants next to your front door. Also, consider freshening up your doormat (these tend to be worn and dirty as this is a higher traffic area). Adding color can dress up your entryway at a very low cost and make the home feel attractive and welcoming.
Create an additional living space – If you have a large porch or patio, make sure you put that space to use. Attractive outdoor seating can add major curb appeal without very much cost. Helping the buyer picture lounging on the porch with a cup of coffee in the morning will go a long way to making them feel at home. No need to get too fancy, look for something simple like a pair of chairs or a wooden bench. Color can be added with cushions or pillows, just make sure it complements the house. No need to buy new either, Facebook Marketplace or similar local re-sale sites can give you what you need at a fraction of the price. If you're buying off-season (i.e outdoor furniture in the winter) though you might be able to find some great new pieces on clearance that you can always bring with you to your new home!
Landscaping – This might be the easiest way to spend a lot of money really quickly. Adding landscaping can be expensive so it helps to be intentional here. Simply performing maintenance like weeding your existing beds, trimming any existing landscaping, adding fresh natural colored mulch, and ensuring the lawn is freshly mowed will ensure your home feels taken care of. If you're looking to add plants, go for those with complementary colors that don't require much upkeep. Be intentional about where you place them. The cost will go up quickly so chose a few spots around the garden and fill those with cheaper annuals, using one or two colors at most. Keep it simple.
Well, that's it! You're well on your way to getting top dollar for your Atlanta home with just some very simple (and highly cost-effective) changes!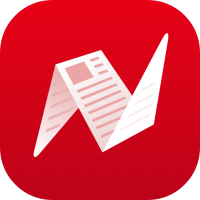 This is original content from NewsBreak's Creator Program. Join today to publish and share your own content.