Discount and flat-fee brokerages, and people selling their homes on their own tend to be perceived as the biggest threats to the real estate profession in the Atlanta area, and for good reason. The perception that your job can be done for a third of the price or even without you is enough to threaten any professional group. But, in reality, the clients that are seeking the absolute cheapest option should not be your typical agent's market share. There will always be someone willing to do the job cheaper than you. That's not where your value is. If you try to play the discount game you will lose every time.
The real threat to Atlanta real estate professionals are the "full-service" lazy agents. If you're in the real estate profession or have bought or sold a home recently, you likely know exactly what I'm talking about. These are the agents that are impossible to get ahold of. These are the agents that take crappy cell phone pictures of corners of the room or random objects in the house and use them as listing photos. The agents that put little to no effort towards marketing the properties they list or fail to provide resources to their clients while still charging full-service rates. These people are the real threat to the profession. These agents are the reason that people in the Atlanta area seek out discount or flat fee brokerages or decide to sell their homes on their own. They cause the general public to not see the value in our profession because the professionals that they are exposed to are not creating it.
The truth is that if you are going to charge a premium price, you must deliver a premium product. If you don't, you will not last in any market, not just real estate. While yes, the Atlanta market is hot and many homes are selling quickly, this is not an excuse to get lazy and deliver a sub-par product. Your clients and those that interact with your business will remember the quality of your services long after this market is gone (and it will be, every market ebbs and flows). Those that cut corners because they can get away with it now will certainly feel the repercussions at a later time. Don't be one of those agents that ruin it for the rest. Deliver extreme value to your clients and you will never be lacking in business.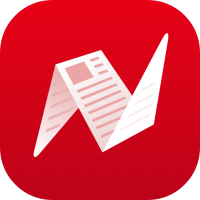 This is original content from NewsBreak's Creator Program. Join today to publish and share your own content.