So your offer has been accepted on a house? Congratulations! That's no easy feat in the Atlanta housing market! Even if you haven't gotten an offer accepted yet, it's good to know how to prepare for the next phase of home buying...due diligence and home inspection. Depending on your contract, due diligence can range from several days to two weeks in duration. More common in the Atlanta market over the last few months is the right to request repairs, in which you can only terminate your contract if you and the seller cannot agree to repairs needed on the home. Either way, this is your chance to get as much additional information on your potential new home as possible. The good news? If you find out something you don't like or that the seller is unwilling to fix, you can walk away un-penalized…as long as you do it before your due diligence expires.
One of the most common events during your due diligence phase is a home inspection. While yes, this involves an out-of-pocket cost upfront, doing an inspection is highly recommended. You want to know what you're getting into with your new home and this gives you the opportunity to walk into your new home eyes wide open about any potential issues that could occur down the road or to renegotiate if any major problems are found. Unfortunately, if handled incorrectly, it is the most likely place for a deal to fall through. Here are 7 things you need need to know about getting your new home inspected and how to set yourself up for success...and move-in day!
How do I choose a home inspector?
Choosing the right inspector is really important. You need someone who will be able to provide a thorough assessment of your new home. One of the best ways to find someone is via a personal or professional recommendation but you still want to thoroughly vet them to ensure they are qualified. Make sure the company is bonded and insured, get references, and request a sample of an inspection report so you can get an idea of what to expect. Compare prices and see what level of training and certifications your potential inspector possesses. Remember, cheaper is not better. You get what you pay for.
What does an inspection include?
That depends on the inspector. Never assume something is covered in the baseline price. Always ask. As a rule, at least in Atlanta, radon testing, lead-based paint assessments, and pest inspections are typically an extra cost and require special certifications and training to complete. So, if you are looking for these things, make sure you are upfront during your screening so that you can get an accurate price and ensure your inspector is certified to perform these additional assessments. If you have specific concerns about a house, make sure you relay them to your inspector. They may recommend additional testing based on their findings.
How much does a home inspection cost?
Again, that depends on a couple of different things. There is significant variability in pricing depending on where your new home is located and the qualifications of the inspector themselves. In addition, any add-ons like radon testing, mold testing, or other additional assessments will typically increase the price. Size of the home matters too and a larger home will typically increase cost. It may be tempting to skip out on this additional out-of-pocket expense but consider the potential repercussions. You want to ensure you have as much information as possible about your new home and if any issues are identified it may give you the opportunity to get these things addressed before you even move in. if you skip the inspection and find the issues later, you're on your own.
Do I need to attend the inspection?
That's up to you. Most often it is recommended that a buyer attend at least the last 20-30 minutes of an inspection to review the findings in person with the inspector themselves. This allows the opportunity to ask questions and get clarity around any findings. If you have specific questions or concerns about certain features or potential issues with the home, however, it might be better to attend the whole inspection. Always clear it with your inspector first but attending the entire event can give you a little bit better of an idea of exactly what you're dealing with and allow you the opportunity to see any potential issues for yourself. Just know that depending on the size of the home, an inspection can take hours, and they tend to occur in the middle of the day, so you'll have to plan accordingly.
What happens if an issue is found during an inspection?
No matter the age of the home, there will be something that pops up on the inspection. Guaranteed. No home is perfect, and things will pop up even in completely new construction. There is a chance you will need to negotiate at least a few repairs, but it is important to be reasonable during this process. No seller will fix absolutely everything on the inspection list, particularly in this hot Atlanta seller's market, so selecting the highest priority items is important to ensure that your requests are granted, and you don't completely kill the transaction. Your local real estate agent can help guide you through this process as well to make it as smooth and successful as possible.
How do I negotiate for repairs?
There are generally two ways you can negotiate for repairs: get a credit to do work after you move in or have the seller complete the repairs in advance of closing. Credits are usually more convenient for a seller, so they don't have to go through the trouble of getting repairs done. Plus, by hiring someone to do the repairs yourself, you can ensure whoever does them does good quality work. If you request that a seller complete a repair, ensure you specify in your negotiation that a licensed and insured specialist does the work and that receipts are provided in advance of closing. You don't want a seller DIYing specialist level repairs and you do need proof that the work is completed as requested. You should plan to inspect any completed work thoroughly during your final walkthrough.
What else do I need to know?
Remember that home inspectors are generalists. If a major issue is found, it might be beneficial to get an expert to look into a problem further to get a more accurate understanding of the problem and potential cost to fix. Think about it; your inspector is like your primary care doctor. They may know something is wrong but if they suspect a heart condition, they will likely refer you to a cardiologist to get a more thorough workup and diagnosis. The same rules apply here. Also, know that home inspectors are human and that some things can be missed. Nothing is 100% guaranteed and sometimes certain issues may not be able to be fully assessed due to lack of access. After all, they can't see through walls or flooring to identify a potential problem and you don't own the house yet so you can't instruct them to tear through sheetrock or pull-up flooring to get a better look. Some inspectors do offer limited warranties on their work but it is important to understand exactly what they cover and entail.
We've just scratched the surface here! As always, it is best to rely on your local Atlanta real estate expert for specific recommendations on questions to ask or how to negotiate repairs in your market.
Have you had a home inspection done before? What has your experience been with the home inspection process? Is there anything you wish you would have known in advance? Would love to hear about your experiences in the comments below!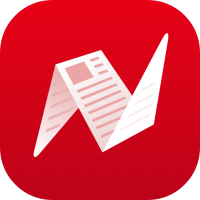 This is original content from NewsBreak's Creator Program. Join today to publish and share your own content.