The truth is, the options to sell your house can be overwhelming and, at times, highly confusing. If you're like most people, when you sell your house, you're looking to walk away with the most possible money. So, those flat fee or discount real estate brokerages can look very attractive. After all, that $1,000 flat fee or 1.5% listing fee looks a heck of a lot better than the 6.0% you might see at a full-service brokerage, right?
Whether you choose a discount or traditional real estate brokerage to sell your home, it is important to understand what each service provides and how they are compensated here in the Atlanta area. While there is definitely some variation between individual brokerages, some general themes will be consistent. The more information you have on the front end, the more of an informed decision you can make. After all, selling your home is a big deal. Odds are, it's your single largest investment, so it is important to make the best decision for you.
How do commission splits work?
Let's start from the beginning. In a traditional real estate model here in Atlanta, the seller pays the listing broker a percentage of the house's selling price, usually around 6% (but this is certainly not fixed). The listing broker then splits this percentage with the buyer's broker (again, traditionally, this is split in half, so using the same numbers, about 3% each). From there, each broker splits that commission with the real estate agents on each side. So, the commission can be split between as many as four different people, not counting any additional parties that might be assisting in the transaction and taking their own cuts.
Still, 6 percent of the selling price is nothing to sneeze at, no matter how many people it is split between. So, this is why those discount and flat listing brokerages can be incredibly enticing.
What You (Typically) Get for a Flat Fee Listing
With this method, a broker will list your home on the Multiple Listing Service (MLS) for a set fee (let's say $1,000). The trap lies in thinking that this is all you will pay. But, keep in mind, the buyer's broker still needs to be paid too (that is, if you want them to show your home to their buyers- no one likes to work for free). So, you still have to pay that half of the commission (generally around 3.0%).
For that $1,000, your listing broker will spend some time inputting the details of your home onto the Multiple Listing Service (MLS). Typically, you will have to take your own pictures for the online listing. However, the broker might provide a professional photographer for an additional fee (let's say around $300-500 depending on the size of your home). There might even be some a la carte services you can select from, but again, this will cause the price to go up further. Otherwise, you're usually your own. You'll have to handle your own signage, lockbox, marketing, showing times, buyer questions, offers, counter-offers, contracts, disclosures, inspections, escrow paperwork, closing details, HOA paperwork, disclosure packets, and much more. Don't know which of the hundreds of pages of paperwork and disclosures your state requires or how to find them? Don't have the time to manage your own showing schedule or contract negotiations? Looks like it might be best to decide between the discount and full-service commission options.
Your Typical Discount Brokerages
If you've started doing your research, you've probably seen ads around Atlanta stating that you can list your home for as low as 1.5 to 2 percent commission. However, just like the flat fee listing, this is considering the listing brokerage only. You still have to pay the buyer's brokerage. So really, the ad should state "sell your home for between 4-5 percent" instead of 6. That's significantly less attractive than the originally advertised 1.5-2 but, again, 1-2% off of the commission is still a decent amount of money. So, let's look into this further.
If a broker lists your home for half of the full-service rate, it's generally safe to assume that the level of effort and time put forth is going to be lower. After all, if you're paying half the price, something has to give. Heck, consider if your own pay was cut in half what your own level of time spent on that project might be.
Since they are not making as much money on any single sale, they will typically make up the reduced rate in churning out as much volume as possible. Think of it like a fast-food restaurant. The service and food may be good, it may even be exactly what you're looking for, but you don't go get fast food and expect a fine dining quality experience. The total amount of effort, communication, and time spent on your individual home is likely to be decreased, because, honestly, there are only so many hours in the day. It might be difficult to get ahold of someone after office hours or on weekends, so you might find yourself managing many of the details. After all, most real estate transactions occur on evenings and weekends when people are out looking at homes. You may be completely comfortable with that. Maybe you have a real estate background or want to be more hands-on to market and manage your own property's sale. Again, it's more about knowing what you're getting into, so you can make the best possible decision for yourself.
So, do I get with a full-service brokerage? Is it worth the price?
Full disclosure, I'm going to speak to my own approach and experience as a full-service real estate agent in the Atlanta market. There is definitely some variability here so don't assume everything is industry standard; it's not.
Let's start from the beginning. Before your home even goes on the market a lot of things need to happen. First of all, your agent needs to get to know you, your home, your goals, and your timeline. Everything the team does from there is centered around those details and highly customized to you and your individual situation. This is not a template or one-size-fits-all approach. After all, you're not paying for fast food, you're paying for that nice restaurant you save for special occasions. You're paying for an elevated level of service.
You are provided with a customized comparative market analysis so that your home can be priced correctly the first time. A professional photographer arrives to take your listing photos and create a 3D tour for your online listing. After all, 92% of Atlanta home buyers start their search online and first impressions matter. Need a staging consult? You're covered there too at no additional cost. In addition, custom print materials are created and your home is marketed through paid online advertising (in addition to listing on all real estate websites), social media promotions, and direct marketing to buyer's agents and previous clients across the area. All of these things can make a huge difference in getting a home sold quickly, maybe before it even officially hits the market.
Remember how I said most real estate transactions happen on evenings and weekends? You won't have to wonder if your agent is going to pick up the phone to get your home sold. With regularly scheduled communications you also won't have to wonder what's going on in the sale of your home; you'll already know. But, every single one of these efforts takes time and money that would not be feasible at a reduced commission rate or if your agent was managing dozens of listings at once. All of these so-called "extras" have a distinct purpose: to sell your home for the highest possible price. In comparison, a typical flat fee or discount brokerage listings sell for an average of 5% less than the list price and in an industry average time on the market of 68 days.
If you're still doing the math, taking an average of a 5% reduction on the list price of your home, in addition to the 2.5-3% buyer brokerage commission and your chosen listing fee or percentage, you are sitting well above the 6% full-service fee. The cost could be anywhere between 7.5-9.5% of your list price, in addition to the price of having to spend more of your own personal time on the sale of your home. After all, your time is worth something too. So, it may not be the great deal you hoped for.
What are your experiences with different types of brokerages? Do you have rave reviews or horror stories? I'd love to hear your stories!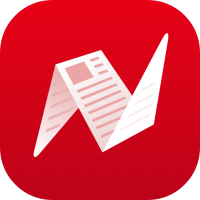 This is original content from NewsBreak's Creator Program. Join today to publish and share your own content.