Despite a moratorium that prevents landlords from evicting many non-paying tenants, rent prices, like sales prices, have risen sharply since the beginning of the year. Those currently renting a single-family home or apartment have likely seen a significant rise in their rent over the past several months. The steep rise in rental prices poses a threat to housing affordability right alongside rising home sales prices. But what is causing this rapid increase?
The rent increase is fueled by multiple factors related to economic recovery including increased employment rates, tenant relocations, and stimulus support. The housing inventory shortage plays a role in the rising prices too. Lack of availability and sale price increases have kept those that would-be homebuyers in their rentals. This difficulty in purchasing homes has resulted in higher rates of lease renewals, further taxing rental supply. The average mortgage loan amounts reflect this difficulty, with loan applications in Atlanta decreasing to one-year lows. In addition, average loan amounts are also increasing, likely indicating that many first-time homebuyers are being priced out of the current market.
Just how much has rent increased in Atlanta? According to ApartmentData.com, rental prices have risen an average of 10.9 percent since last May. However, just in the past 3 months, we have seen a 5.7 percent increase, on pace for a 22.8% annual rise this year. While rent increases certainly aren't abnormal, for comparison, the average yearly increase in 2019 was just 3% in Atlanta, a fraction of the current appreciation rate.
While rising home prices have affordability in question, there is significantly less discussion surrounding the implications of rising rent. For those still recovering from the pandemic and others that are struggling to make ends meet, the rising costs could potentially price them out of their own homes. New construction is struggling to keep up with the rising demand and so, unfortunately, there doesn't tend to be much relief in sight. Only time will tell what the rest of the year has in store for prices both on home sales and the rental market. The Atlanta housing market seems to be cooling off a bit over the last month, so it's possible that the rental market will soon follow suit. There are certainly a lot of tenants out there that are hoping that's the case.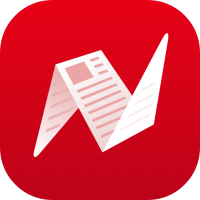 This is original content from NewsBreak's Creator Program. Join today to publish and share your own content.