I'm sure you can picture, in great detail, your move-in-ready dream home. Unfortunately, for many people, this dream house is way over their budget, especially in the current housing market. Atlanta home sale prices are up almost 30% since this time last year and the average home is selling over list price for the first time since the data started being recorded. Locally, move-in ready homes in particular are selling at a premium. The great news is that there are a lot of houses out there that have the potential to become your dream home with just a little imagination and work.
In fact, there are actually certain factors that are proven to make a house sit on the market longer and sell for less money. Yes, despite what it may feel like, there are some homes that are sitting on the market right now. While the average number of days on market here in Atlanta is five, we are seeing a larger number of price reductions and extended market times for certain homes. So, is there actually a potential deal to be had as a buyer in this market?
If your budget is tight and you're trying to maximize the amount of house you can buy for your money, being willing to compromise on getting a move-in-ready house can save tens of thousands of dollars or more. Plus, keep in mind, you're going to pay for every upgrade a home has, whether or not you would have chosen it yourself or plan to keep it long term. Here are four things it actually pays to overlook when house hunting:
Weird paint colors. Homes with outdated yellow-beige walls, bright neon, or very dark paint colors sell, on average, for thousands less than other (otherwise identical) homes in Atlanta. These polarizing color choices also turn other buyers off and create less competition for the home. Sure, most people don't find painting an entire house fun, but it is such an easy (and cheap) fix that can completely transform a home. Plus, you can get the exact color you want, rather than paying a premium for every wall in your house being the exact same shade of white.
Clutter. People have A LOT of stuff. A savvy seller will declutter and remove extra items or oversized furniture prior to putting their home on the market. Why? A cluttered home is less attractive, looks dirtier, feels smaller, and screams that there's not enough storage in the space. These negatives can be the difference between someone else writing an offer or not. In fact, here in Atlanta, staged homes sell on average 73% faster and for between 6-20% more than un-staged or poorly staged homes. Why? To put it simply, staging makes it easier for potential buyers to visualize the property as a future home and decide how they will use the space. So, if you can visualize the space in an unstaged or poorly staged home you can take advantage of a great opportunity to save some money!
Old fixtures. Just like paint color, old fixtures can make a home feel completely outdated. Changing out doorknobs, hardware or light fixtures can work wonders to update a space, the cost is minimal and these fixes are pretty straightforward from a DIY perspective.
An "outdated" home. Know that you're going to pay for every upgrade in a home, even if it's not what you would choose. Sure, move-in-ready homes are very attractive because they don't require any work. But again, you pay for the convenience, even if it's not exactly what you would select. If you want to maximize your dollar on a home, look for one that requires primarily cosmetic updates. If you're really willing to commit to maximizing your money, non-structural renovations in the kitchen or bath can also immediately increase value and build equity into your home. A little word of warning about this though, be sure to take a close look at the age of non-cosmetic features of the home like the roof, plumbing, and HVAC. These systems can be incredibly expensive to replace and can be big-budget busters if you're not careful and don't plan accordingly. Plus, sinking $20,000 into a new roof isn't nearly as satisfying or enjoyable as the same amount into a bathroom or kitchen.
Considering a home that may require a little bit of updating can be the difference in getting a home in your target area or not. If you can look past some minor cosmetic issues, you have the potential to maximize your investment, even in this hot Atlanta seller's market. Have you bought a home that required cosmetic updates? What changes did you make?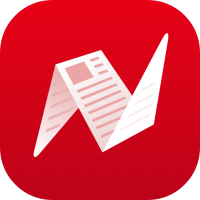 This is original content from NewsBreak's Creator Program. Join today to publish and share your own content.