A recent study published by the National Association of Realtors (NAR) concludes that the national real estate market is short 5.5 million homes. The report itself outlines the negative consequences of a housing market shortage and how it has currently impacted both potential homeowners and renters.
The current market is no different in Atlanta. Though the inventory of homes available was declining prior to the pandemic, the last year has significantly exacerbated the already looming issue. Currently, the Atlanta inventory sits at the lowest point since tracking started in 1999, at 1.1 months supply (a healthy market is roughly 6 months) with sales prices averaging over 26% higher than this time last year. It's a simple supply and demand issue straight from your high school economics class. When the supply of a good or service plummets and the demand increases (in part due to record low mortgage rates), competition increases and price follows suit. The rapidly increasing prices are pushing many potential buyers out of the market altogether and shooting rental rates through the roof for many tenants. But, there are plenty of other negative implications too.
According to the NAR report, up until 2008, the housing market made up 5% of the GDP. For the last 12 years it has accounted for only 3%, leaving a $4.4 trillion gap in housing investment. The lack of supply has resulted in price increases that have outstripped income growth across the country, meaning that many households were no longer able to afford the monthly payments needed to purchase a median-priced home. In addition, more than 25% of tenants are "severely" cost-burdened by their rental, spending over 50% of their monthly income on rent. For example, the median per capita income for Atlanta is $34,000, an increase of $2,000 from the previous year, or an increase of 5.8%. Over that same time period, the median sales price of homes increased by nearly $20,000, or roughly 8%. And, unfortunately, this discrepancy has only increased with the recent housing shortage.
So, where is this increase in housing market supply going to come from? The answer is new construction. Since the previous housing market crash, new construction has been hovering at record lows and numbers never recovered to their pre-crash levels. Due to the scale of the problem, the NAR is proposing a "once-in-a-generation" response to address the housing affordability crisis, with a goal of accelerating the pace of new construction homes. Some of the proposed changes include incentivizing shifts in local zoning and regulatory environments to increase the number of residential spaces, promote conversions of older or underutilized commercial space, and the use of a coordinated approach to planning, funding, and developing of all forms of infrastructure.
Without a concentrated effort, many households will become priced out of the housing market and will continue to see a significant increase in rental price burden. How have the recent housing shortage and price increases impacted you?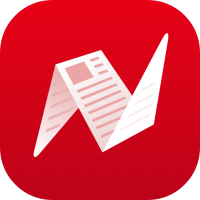 This is original content from NewsBreak's Creator Program. Join today to publish and share your own content.