For those waiting for a slow down in the housing market, it looks like you'll be waiting a bit longer. Home prices are still climbing and the number of available homes for sale is still at a record low. Here's what happened in the Atlanta housing market last month.
The average sale price in the Greater Atlanta Area last month was $442,381, up 30.3% from May of 2020. One bright spot for buyers is the persistently low mortgage interest rates, hovering just around 3%, which is helping to counter the rise in home prices.
New listings took a slight downturn from last month, with 8,518 new homes hitting the market, down from 9,420 in April. The record low inventory has also resulted in most properties being snatched up quickly, with median days on the market of 5 and an average sale price of 101.7% of the list price.
Pending sales have plateaued slightly at 7,481 homes under contract, a decrease of 1.9% from this time last year. Closed sales have experienced a similar fate with 7,077 sales in May, down slightly from 7,276 sales in April.
Stats are great, but what does this mean exactly if you are looking to buy or sell a home in the Atlanta area?
As a buyer:
Sorry, no inventory influx just yet. With a slight downturn in the number of new listings last month it is still slim pickings out there.
Interest rates are still at historic lows and hovering right around 3%. These low rates are helping to counteract the rising sales prices to keep housing affordability at least a little more in check.
With fewer pending and closed sales you have to wonder if the buyer frenzy is slowing down just a bit. Subjectively (I don't have data on this) my clients are seeing fewer bidding wars and 20+ offer situations but that is going to be highly dependent on your specific area and price range.
As a seller:
With inventory at critical levels, most houses are still selling quickly (in a median of 5 days) and at record high prices, so it's still a great time to cash in on your home equity.
A slight reduction in pending and closed sales has some economists and market experts wondering if the market is going to slow down, but we haven't seen it just yet!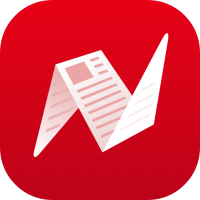 This is original content from NewsBreak's Creator Program. Join today to publish and share your own content.