Home prices soared 26.7% from May 2020 to May 2021 in the greater Atlanta area, according to First Multiple Listing Service (FMLS) MarketStats. This rapid rise in housing prices has many people flashing back to the housing bubble of the early 2000s. For good reason too; it feels a little too familiar doesn't it? Plus, the repercussions of the last boom and bust are still fresh in many peoples' minds.
The good news? Most economists agree that the current market isn't a bubble. Unhealthy appreciation? Maybe. But not a bubble. Here are four reasons why:
1. Inventory is (still) at record lows. Last month, the Atlanta area averaged only 1.1 months of inventory. A healthy market is about a 6 month supply. With so few houses available, buyers have no choice but to bid up the prices. In fact, this year in Atlanta, sale prices are averaging higher than list prices for the first time since the data was tracked. It's a simple supply and demand issue.
2. New construction can't keep up. After the last crash, new construction ramped way down and never fully returned to pre-crash levels. Plus, material and labor shortages are further slowing down builders' abilities to compensate for resale shortages with more new construction.
3. Mortgage rates have remained at record lows. 30-year mortgage rates have hovered around 3% for most of the year, almost 1% lower than last year and 2% lower than the year prior. Lower mortgage rates mean more buying power for home buyers (an average of 10% per 1% in interest rate). These rates help compensate for a rise in prices and make buying a home attractive to many, even in this hot seller's market
4. But, lending standards remain strict. Before the last housing crash, mortgage standards were almost non-existent. Many required no or very little documentation, which set the stage for the crisis to take place. At the end of last year, however, the average credit score for mortgage borrowers was 786. Showing that the average borrower had a good to excellent credit rating. A far cry, from 2007.
While Atlanta has seen a drastic jump in housing prices over the last year, the rise in prices is a principle of basic economics, not a bubble. While prices will likely not continue to appreciate at this breakneck speed, most economists aren't warning of a repeat bubble burst just yet.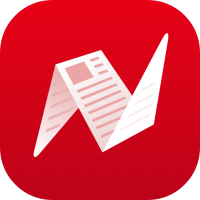 This is original content from NewsBreak's Creator Program. Join today to publish and share your own content.