Strength training is essential
Kelly Sikkema
At the beginning of 2020, I weighed 170 pounds. I was a lethargic couch potato with a desk job, prone to eating big bags of chips and/or pints of Ben & Jerry's in one sitting. Many evenings, I also enjoyed drinking several high alcohol content beers along with said chips.
Going way back, I was a chubby, introverted kid, who discovered cigarettes and alcohol around age 12. I liked both things very much, and continued to (ab)use both for the next 35+ years.
I put down the smokes around 50, but continued to enjoy my brewskis, or wine, or whatever. But now in my late 50's, even drinking in moderation results in mild to debilitating hangovers. Dang, I do love my beer though, despite the consequences.
Coronavirus came along, and now I was confined to home — with food and drink within easy reach. I've always loved to cook, so I began making elaborate, delicious meals, since now I had the time. And of course I drank wine or beer, or whatever best accompanied that night's creation.
I kind of thought I would lose weight, since all the restaurants were closed, and that's when I would really go overboard. I love going out to eat, and I'm not prone to making wise choices — pizza, cheeseburgers, giant plates of nachos, bowls of pasta — you get the idea. And of course, beer or wine.
But I didn't lose weight. I didn't gain either, but I maintained my existing heft. I felt pretty much resigned to the fact that I'm old. And fat. And maybe just a little depressed. Status quo.
I've always loved walking though, and my dog insists on getting me off the couch several times a day. But even 10,000 steps don't do much good when you're shoveling in the food. But I suppose it did prevent me from becoming even fatter.
A couple months into the stay-at-home orders, as I was walking my dog, I noticed some people working out as a group — outside, right down the street from me. I thought "good for them." It certainly wasn't for me — these people looked hard-core.
As the weeks passed, it looked like the group was getting bigger. I noticed a friend of mine participating. The next day, there she was again. So I stopped to chat, and the leader of the group encouraged me to join them.
Several more days went by, and I decided to check it out. Cue awkward fat kid. Yep, that's how I felt showing up, among these young hardbodies — doing things I could never imagine doing, even when I was their age.
But they welcomed me. And encouraged me. Exercises were modified for me. Because, well, I'm old and extremely out of shape.
Then I showed up again. And again.
I wasn't modifying my diet much — because, hey, I'm working out now! I can eat more! And I was still having a couple beers some nights. Oh, and I could tell the difference at workout the next day after imbibing the night before. Many mornings I would just think "Nah, not going today" — usually because of bad sleep as a result of drinking the night before.
But I really liked this working out thing, and seeing all the nice people in the group. So I decided to try not drinking. I enlisted the help of an app that helped me keep track of my alcohol-free days.
Oh my goodness what a difference this made. I felt like I was able to do everything better. I was definitely showing up to workout more often. And I was managing to get through it without thinking I was going to have a heart attack.
I stuck with the not drinking thing, while still eating whatever I wanted. Then after another month or so, there was a competitive "healthy eating challenge" presented to the workout group. I got on board.
A few years back, I lost a bunch of weight using an app that tracks calories and syncs with my fitness tracker (so I can "earn" more calories the more I exercise). So I re-enlisted the app, and got busy planning and shopping for all the good foods.
We had to submit "before" pics to the organizer, ugh — along with our age and weight. A winner would be decided after 4 weeks of participating in the challenge, based on "after" pics, and overall participation.
I won the challenge.
In 4 weeks, I did not cheat once, worked out at least 3 times a week, posted pics of my healthy meals, and lost 7 pounds. Boom.
Now I was really off to the races. I was more than halfway to my weight loss goal, and I had my eye on the prize (looking good in those faux leather leggings).
Turns out, when I don't eat and drink whatever I want every day, I lose weight. I settled in to my designated calorie allotment, and continued to measure my bananas, count my almonds, and weigh my turkey breast.
It all comes down to math. If you have a deficit of 500 calories a day, you will lose a pound a week (since a pound of fat is equal to 3500 excess calories). Some days I didn't eat all my calories — and not even on purpose — I just got used to eating less.
On days when I didn't do the intense, neighborhood workout, I would make sure to get in my 10,000 steps. If the weather was bad, I'd run on my mini-trampoline while watching TV. It's not that difficult to get it in. But it does need to be a priority.
Then one day, I realized that I could see my ribs. I have ribs! I hadn't weighed in for a couple weeks, and hesitated since I had cheated a little over the weekend. I stepped on the scale and lost 4 more freaking pounds. OMG.
Only 8 more pounds left to lose. And I had 8 weeks left to achieve this goal — perfect.
But it was getting cold now, and the outdoor workouts have slowed down, and the gyms are still closed. The mini-trampoline is not cutting it. So I found some online workouts to do at home. As much as I have always loathed strength training, now I realize how much I need it, and how much good it has done for me.
When I could see a little definition in my upper arms, I was hooked.
I have everything I need right at home now (everybody does). You don't need fancy equipment to do sit-ups or push-ups or lunges or whatever. I've been known to fill up a backpack with canned goods for weight and take a long, hilly walk. It's a good workout, and it costs nothing.
If it's cold, I just bundle up and do it. It feels great to take a chilly, brisk walk. No excuses!
With the holidays looming, I was prepared to cheat a couple times — on Thanksgiving and Christmas Eve.
And cheat I did. But the other days I did not. Well, maybe a couple times.
And this isn't just about my butt looking good in those jeans. It's about taking care of myself, and my overall health. Besides a few dents, this aging body looks pretty damn good, and I feel better than ever. I'm grateful for my good health every minute of every day, and I'm going to do my best to keep it that way. Because I know these things can change in an instant.
Eating well and exercising, especially with some strength training thrown in, really is the best fountain of youth we have to work with.
Do I miss shoveling chips into my mouth and washing them down with a good IPA? Actually, no. The thing is, when I eat more mindfully, and while actually hungry, I truly enjoy that orange, or that big salad, or that perfectly-grilled piece of fish.
And then when I have a real treat, OMG, so good. Pumpkin pie with whipped cream never tasted so good as it did this past Thanksgiving. I made my mom's lasagna recipe for dinner on Christmas Eve, and again, O.M.G.
I love food. But I feel like I've abused it — just like cigarettes and alcohol. You can't give up eating though. And who would want to? It's one of the great pleasures of life.
My goal was to lose 25 pounds by my birthday, December 29th. And when I stepped on the scale that day, there it was — 147 pounds — 23 less than I started out with in January.
So I missed the mark by a couple pounds, but that's OK. I'm not done yet, and I don't plan on going back to where I was at the beginning of the year. Ever.
For the last few years, I've taken a photo of myself around my birthday, just for the record. I normally just do a headshot — but this year, well, I just lost 23 freaking pounds. And faux leather leggings.
I worked hard, and I'm closing in on 60, so…oh Hell, I don't need to justify it.
Yep, sometimes I still feel like that chunky, shy kid. But not today.
Here's to 59!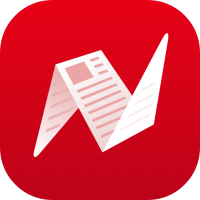 This is original content from NewsBreak's Creator Program. Join today to publish and share your own content.