Fire at our campsite
Linda Horton
Recently, I flew my city-dwelling self to Colorado where I was going to visit a friend. I was looking forward to seeing this beautiful state, since I had never been there for any extended period.
Part of the festivities included a trip to Crested Butte with my friend's brand new, tricked-out camper. When I think of "camping" this is all I know — since I grew up with my parents who hauled us around the country with a trailer in tow. We had heat, running water, and electricity — all the comforts of home — even 50 years ago.
In other words, no tent camping for me. Ever.
But my friend and I weren't going tent camping — far from it. My friend's camper has all the above utilities, powered by solar panels (cool!), and even WiFi! Whoa, this was going to be so awesome! We were going to be experiencing the beauty of the mountains, in a remote spot, with perfect climate control, refrigerated food, and internet!
We set out on the road, and traveled the 4+ hours to the destination. Then to find the perfect spot. My badass friend traversed some pretty rough terrain and persisted in finding the ideal campsite. There was not another soul around.
Seriously, look at this amazing spot:
The camper was unhooked, and we proceeded to enjoy our first evening. We walked around and took pictures (before and after it rained), had a nice dinner with wine and cold beer, then retreated to our respective areas of the camper and began instagramming our photos of the day. Posts were made to Facebook, sharing the first day of our amazing adventure.
The camper was a bit unlevel, but no big deal. It was warm, we had a bathroom with running water, and a stocked fridge. Lights went out, and I snuggled into my warm bed, satisfied with the first day of camping. Hey, this is fun!
Then sometime in the middle of the night, something started beeping. Loudly. Turns out it was the carbon monoxide detector. It was the battery. Or was it? The lights wouldn't turn on. Wait, nothing at all would turn on. The water wouldn't even come out. Ugh. The pumps weren't working because there was no power to anything at all.
I grabbed something to throw on top of my blanket, since it started getting cold. No big deal, I'm sure we'll figure it out in the morning. Back to sleep (or as much as I could, as I kept sliding in the direction of the slope).
When morning came around (and my friend asked me why I had a dog bed on top of my blanket), we had coffee. Thank goodness the gas stove still worked. Then began the task of figuring out why the power went out and how to fix it.
After several attempts, a few calls and texts (we drove to town to get cell service), and almost buying a super expensive generator (after finally tracking one down), we made the decision to tough it out.
We would have no power or running water (or internet!) for the remainder of our stay (48 hours). So we were essentially camping in a tent with hard walls at this point.
But we (I?) can do this! We hung out and had some drinks, and cooked some stuff up on the stove. Then it started raining. Again.
We had to go inside and talk. Like, with each other. So all night we told stories and laughed and drank. We survived the first night with no heat or social media (the latter being the tougher of the two for me). Oh, and I will spare you the details of the bathroom situation.
Then at midnight, I looked outside and it had stopped raining, and I went out and made this photo of the camper with the Milky Way in the background.
The next day there was brief talk of leaving early. No way. I wanted to stay at this point.
We had a great day. We hiked around and took pictures. Then we made a great fire and talked, laughed, and partied through the night. We saw things we might not have otherwise noticed (if we had our heads in our phones or computers) — like the deer that came so close to us, or the cars driving down the incredibly steep hill in the distance.
The next day we woke up and headed out.
And it was the best damn camping experience of my life — something I will remember forever. Glamour Camping, or "Glamping" it was not — but I would not change a thing.
It was an exercise in going with the flow — in accepting your circumstances and making the most of them. And goodness knows, I needed a 48-hour social media detox (whether I realized it or not).
Sometimes things don't work out the way we want. But if we can't change it, we have to accept it. Any other approach is just bonkers.
And we need to challenge ourselves. OK, having to live without electricity and running water (and did I mention internet?) for 48 hours is not the worst thing that could happen to a person. First World problems, and all. But it's a small example of dealing with stuff that is not ideal, and having fun with it anyway.
So go live your life. Have fun regardless of the circumstances. It might just work out better than you imagined if you just roll with it.
Enjoy!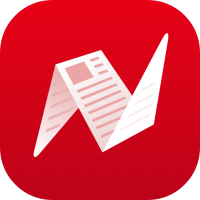 This is original content from NewsBreak's Creator Program. Join today to publish and share your own content.