Smart phones have become the life necessity of many people. We no longer use phones to just make phone calls; we use phones to manage our routine, recording memories and building businesses.
Technologies around smart phones are getting sophisticated, and for OPPO, after they demonstrated a seamless roller screen that can expands, they again amaze the world with a brand new under-screen camera technology, meaning that you won't see a camera hole on the screen that blocks the view when you watch your favorite shows. The whole screen is there for you.
This next-generation under-screen camera (USC) technology for smartphones combining cutting-edge hardware innovation and OPPO's proprietary AI algorithms, the new under-screen camera solution discreetly places the front-facing camera under the smartphone display in a way that maintains the integrity and consistency of the entire screen, both during use and while in standby. Offering the perfect balance between consistent screen quality and camera image quality, it is an under-screen camera solution with no comprises.
This new under-screen camera solution is made available by resolving issues such as inconsistent display quality in the screen area above the under-screen camera, poor image quality caused by obstruction of the camera by the screen, as well as issues with product reliability and lifespan. Thanks to advances in these areas, OPPO has been able to deliver an upgraded under-screen camera solution that takes end-to-end, full-screen experience to new levels.
With regards to the camera, OPPO's U.S. Research Institutes has developed a series of imaging AI algorithms – including diffraction reduction, HDR and AWB – to reduce some of the negative side effects typically found in under-screen cameras, such as blurry images and image glare. OPPO has also trained its AI diffraction reduction model using tens of thousands of images to control problems caused by diffraction at the light source, allowing users to capture clearer, more natural-looking images.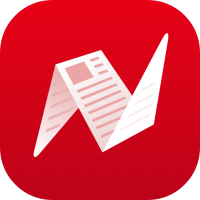 This is original content from NewsBreak's Creator Program. Join today to publish and share your own content.