Charleston career woman turned entrepreneur Josephine Caminos Oría cooks up a magical Argentine-American kitchen table in her latest book Sobremesa: A Memoir of Food & Love in 13 Courses. The book features Josephine's favorite recipes alongside some of her most memorable tableside conversations – or sobremesas – that have so richly defined her life.
These sobremesas provided Josephine, a first-generation Argentine-American, with the courage to leave the safe life she knew and start over from scratch
Josephine's culinary memoir outlines her journey as a bicultural foodpreneur, mom of five and author who left behind a 15-year, C-level career to make dulce-de-leche—among other dishes that reflect the author's blending of her dual nationalities.
Josephine tells Newsbreak she's always joked that she's an Argentine girl who speaks "Pittsburghese" and thinks she's Carolinian.
"My husband, Gastón, and I had always dreamed of moving our family of seven to the Low Country, but we never seemed to find the right time. We thought we never would. But then Covid hit, and one of the blessings to come out of it was that we finally took the plunge and moved last August 2020," Josephine says.
"We've been living la vida low country since. Among the highlights of our first year down here, I published my culinary memoir, Sobremesa: A Memoir of Food & Love in Thirteen Courses."
In her coming-of-age adventure, Josephine travels to her family's homeland of Argentina in search of belonging—to family, to country, to a lover, and ultimately, to herself. Steeped in the lure of Latin culture, she pieces together her mom and abuela's pasts, along with the nourishing dishes that formed their kitchen arsenal.
But Josephine faces multiple challenges as she travels from las pampasto the prairie. She grapples with mystical encounters with the spirit world that lead her to discover a part of herself that, like sobremesa, had been lost in translation. Just as she's ready to give up on love all together, Josephine's own heart surprises her by surrendering to a forbidden, transcontinental tryst with the man of her dreams who finally gets her to roll her double "r's" like a true Argentine .
To stay together, Josephine must make a difficult choice: return to the safe life she knows in the States, or take a chance on love.
"Sobremesa set the table for a future I never saw coming, like the legions of ghosts and ancestors past who frequented my family's dining room," Josephine says. "They'd come in—whether we acknowledged them or not—pull up a chair and makethemselves at home among the rumpled napkins splotched with wine, offering up crumbs of messages here and there. I savored each one until they became imprinted on my taste buds."
Josephine offers an authentic glimpse into the lesser known ingredient of Argentina's Deep South culinary traditions.
"Sobremesa's endless table was a means for my parents to pass on their Argentine traditions and culture beyond DNA," Josephine says."It satiated a hunger in me that food alone never could, tethering me to a home that had always seemed worlds away—one where the open fires of the Argentine barbeque, or asado, dulce de leche, Andean Malbec, and soccer are national obsessions."
"The current cultural divide gripping our nation has brought to the forefront the ethnically charged question,What does it mean to be bicultural in today's America? With Sobremesa, I aim to move the current in our collective cultural conversation forward by producing an intimate portrait of my bicultural family."
Since her childhood, Josephine's mother would pack her children into the family station wagon for the grueling 12-hour trip from their home in Pittsburgh to Hilton Head Island. The family had a Sound Villa in South Beach, which Josephine says was her mom's refuge.
"She never looked back until it was time to head back home. My dad, a doctor, split his summers between Pittsburgh and Hilton Head, flying down Fridays to Mondays. Those long, magical summers we spent in Hilton Head seeped into my soul and have stayed with me since. To this day, something happens within me when we begin to climb the connector bridge from Mt. Pleasant to Isle of Palms and I see the vast marshlands. It sounds crazy, but they have been calling me home since I was a young girl" Josephine says.
"After marrying my husband Gastón, we made sure to visit each year. We were not as lucky to get a whole summer in, but we religiously vacationed on Hilton Head Island with our children. Until eleven years ago, when my older brother moved down to Mount Pleasant. I had visited Charleston once, as a young girl but never as an adult, and fell in love instantly. It is not that I love Hilton Head less, just Charleston more."
Josephine fell in love with the beaches, the history, the shopping, and the daily happy hours in her brother's backyard pool. The family started splitting their vacation time between Hilton Head and Charleston; until a couple years later when they simply stayed in the Holy City.
"That first summer I spent in Charleston, I knew it would eventually become home. But life, business, the kids' school and sports got in the way. Until Covid hit and everything stopped. Like so many in food, it hit our culinary kitchen incubator and food service back in Pittsburgh extremely hard. So, we packed up our things and spent two months quarantining with my brother's family down here in Mount Pleasant. A few weeks later, one late July evening in the pool, Gastón and I decided (over what was likely one too many watermelon basil shags) that if the pandemic had taught us anything it's that the time is now to make a change. If not now, when? We never looked back."
"We arrived in Mount Pleasant for good, last Labor Day weekend. Slowly and surely, we are all becoming locals. (Although I already felt as if I was.) Gastón and the kids have made me promise I am not going to start talking with a Southern drawl. I told them I'd do my best! For now."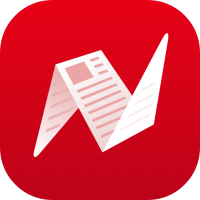 This is original content from NewsBreak's Creator Program. Join today to publish and share your own content.