Hotels are booked, gases prices have surged and there's expected to be worsening traffic conditions compared to last year. But these facts won't deter more than 600,000 South Carolinians who are expected to take to the roads during the July 4 holiday weekend.
Travel expert, AAA Director of Communications Tiffany Wright told Live5 News road trips "reign supreme."
"People are still eager to get out of town and are more likely than ever to plan a vacation last minute. We're still in this wait-and-see travel trend where some people haven't decided if they are going to travel or not some people are waiting until this weekend to decide if they are going to go," Wright said.
The SC Dept. of Parks, Recreation, and Tourism says if anyone is planning a last-minute trip to a South Carolina city, especially somewhere on the coast, they might face a new challenge - finding a place to stay. Most accommodation has been booked well in advance.
The agency has used its data to show that hotels are more packed this weekend than they were this time last year, before the pandemic messed with everyone's holiday plans.
"2019 was actually a record-breaking year so for us in 2021 to be beating some of the numbers in recent weeks is a really good indicator that things are improving," spokesperson Sam Queen said.
SC Highway Patrol Trooper David Jones told Live5 News his colleagues are on high alert and ready for the busy travel season. Police officers are still urging people to be very cautious on the roads.
"We are asking people to do their part. Last year 11 lives were lost. That's 11 families, 11 doorbells that were rung," he said.
Jones it's not difficult to stay safe on the road and avoid being pulled over by the police officers; wear a seatbelt, don't text and drive, don't speed, and don't drive under the influence.
The AAA recommendes avoiding "peak times" to avoid the worst of the traffic. They recommend traveling after 2:00PM Saturday, anytime on Sunday, and before 1:00 PM on Monday.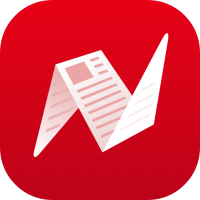 This is original content from NewsBreak's Creator Program. Join today to publish and share your own content.